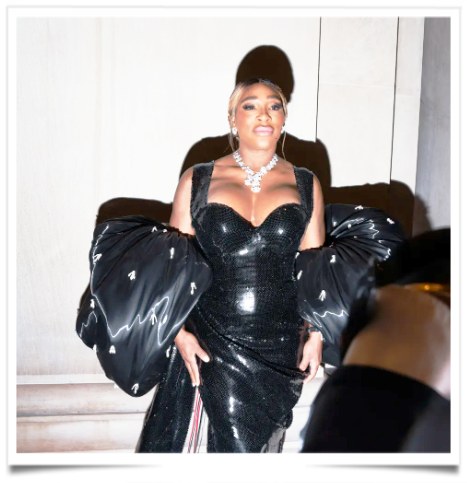 Last night, the fashion industry's power players and their celebrity guests mingled to celebrate the honorees and winners of the 2023 CFDA Fashion Awards. Among the VIP guests were Serena Williams, Kim Kardashian, Gwyneth Paltrow, Anne Hathaway, Demi Moore, and many others…
In addition to caviar and broccoli sticks, glasses of champagne were passed around; the museum's animal exhibits stayed illuminated, giving the big night of American fashion a rather eccentric backdrop, since animals were present in the ballroom.
Fashion icon Serena Williams' winner, more expensive in fabric than the Diplodosore, was designed by Thom Browne, the new CFDA president.
Paltrow was dressed in Goop's G Label to receive her Innovation Award. "It's very validating," Paltrow said of being honored by the CFDA.
Vera Wang, who received the tribute from the board of directors, walked the carpet with Vanessa Hudgens. At this point in my career, it's always wonderful to receive accolades from my peers, Wang said.