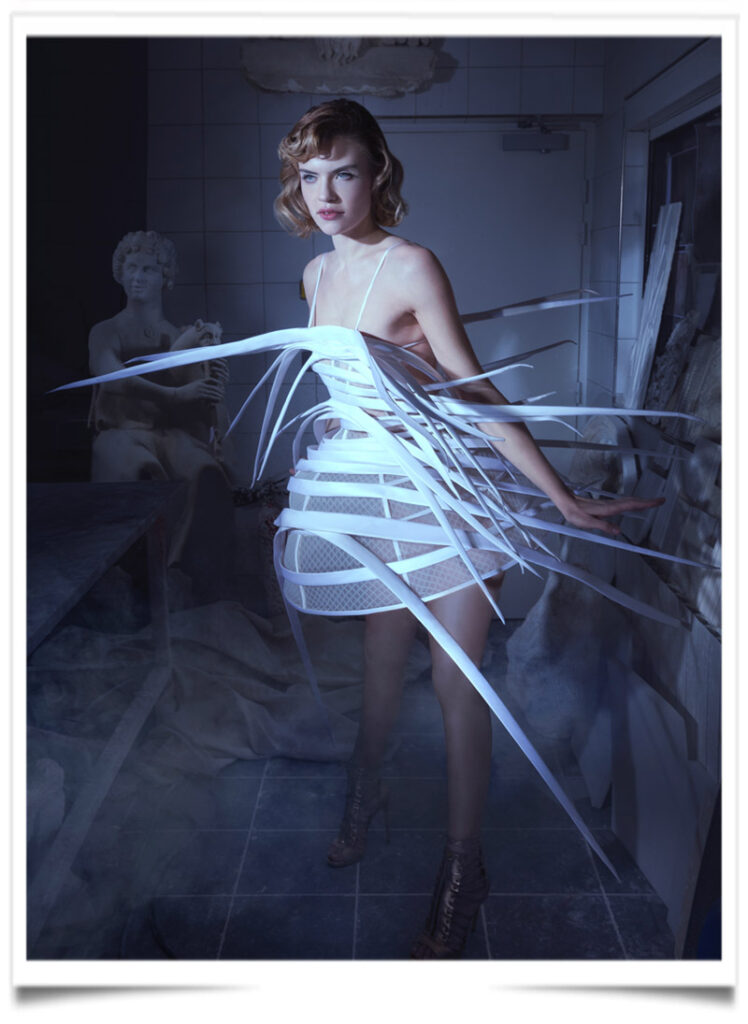 Farhad Re was born in Rome and grew up between Italy and France, where he spent most of his time invested in his work as a stylist loved by stars, princesses, and jet-setting ladies such as Catherine Deneuve, Ivana Trump, Joan Collins, Brigitte Nielsen, Ursula Andress, and Princess Soraya – heads of sumptuous and marked elegance. Known for his high fashion garments and accessories that despite their modernity reflect a taste for extreme luxury.
It is difficult to classify his singular creations mixing, instinctively, baroque, punk and romanticism. Organza, satins, furs, embroidery and laces are the refined ingredients of his elaborated combinations. Without any dose of nostalgia, he knows how to combine heritage and modernity, technique and creation.
Even if his house is young, it is part of a long tradition that he respects, while not hesitating to move towards new ideas. In 2018, Farhad Re moved his Atelier and showroom from Rome to Paris…in the heart of the city, île de la Cité. Living in France, his creative source, and after adorning these many outstanding personalities, Farhad Re next follows his vision, blends both his cultural influences and honors his roots.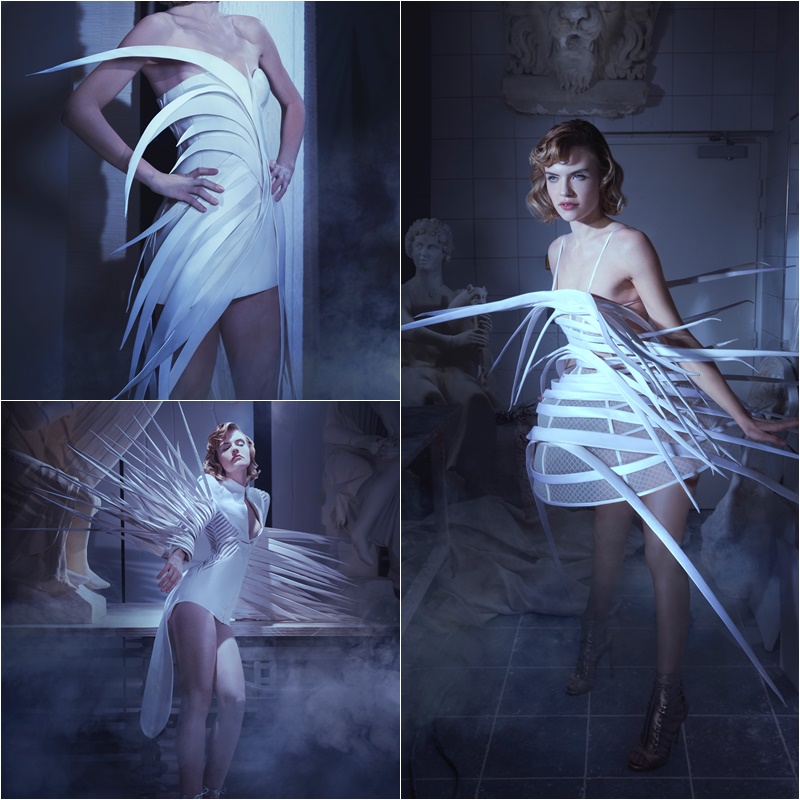 Crédits Photos Greg Alexander et Iris Brosch © Méphistophélès Productions