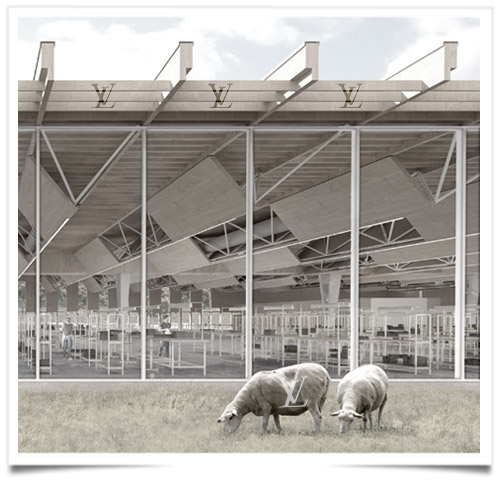 Louis Vuitton, the premium brand of LVMH Moët Hennessy, whose super-agile vertical supply chain for luxury leather goods rivals that of fast-fashion.
Today one of the house's bags can be produced and delivered to stores in as little as two weeks but the aim is to shorten it to a week, Valérie Dubois, Vuitton's director of workshops, France, said during a visit of one of the house's ateliers in Sainte-Florence in the Maine-et-Loire region on Tuesday.
A handful of journalists were also taken to see an empty field in nearby Beaulieu-sur-Layon on which a state-of-the-art workshop geared to facilitating agility and speed is set to open in early 2019. The structure will serve as a template for future sites, with a new workshop located nearer to Paris also in the works for next year.