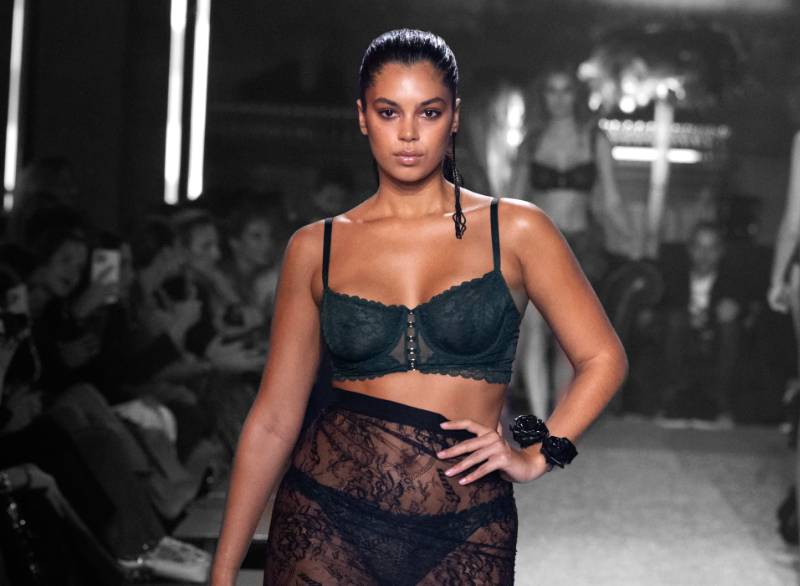 Like every year, the Etam Live Show 2023 marks the start of Paris Fashion Week. For this 16th edition, the French brand pays homage to one of the capital's greatest nightlife temples: the Palace and its supercharged atmosphere.
From Mick Jagger to Yves Saint Laurent, via Karl Lagerfeld and Prince: The Palace was resolutely the mecca of Parisian nights in the 80s. Bringing together an ever-increasing crowd in search of moments spent under the sign of splendor and luxury. effervescence, the Faubourg Montmartre nightclub left its mark on an entire generation, and much more. And it is precisely this frenzy that the Etam Live Show 2023 wanted to resurrect for a vibrant evening.
The highlight of the show? For this special edition, the brand's design studio has imagined leavers lace, that is to say, made by lace factories, specially designed for the occasion. In short, nothing new under the sexy negligee sun.