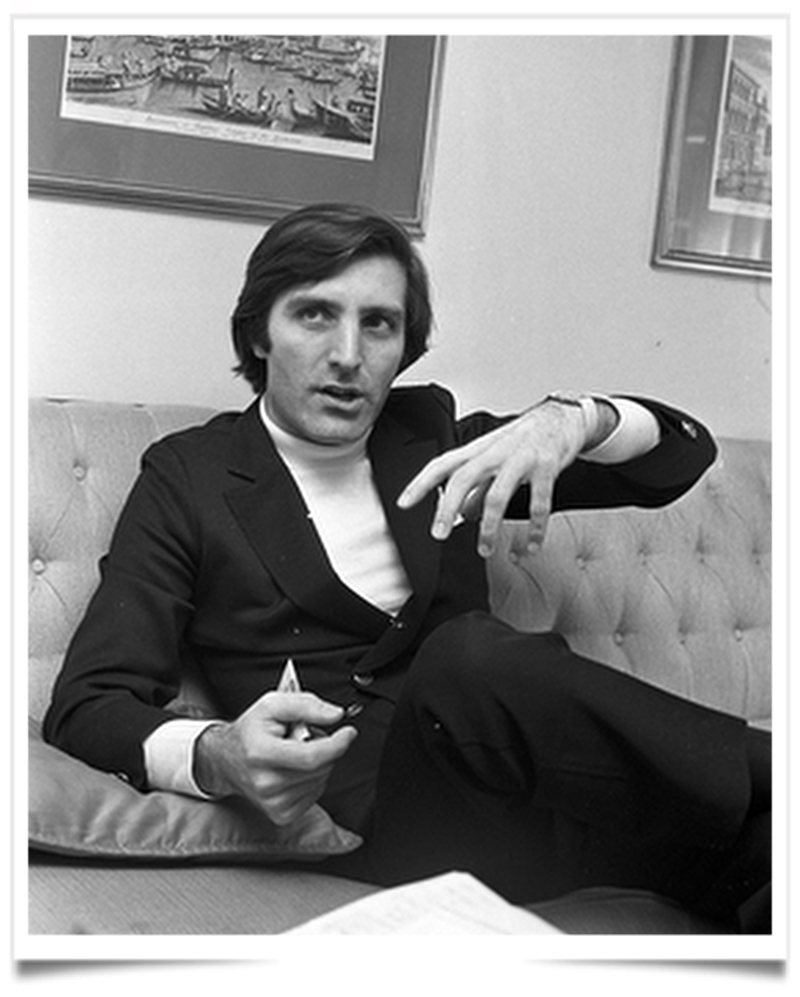 Emanuel Ungaro died Saturday evening in Paris. He was 86. A funeral service will be held on Monday in Paris. Born in Aix-en-Provence, originally his family hailed from Italy's Apulia region and emigrated to Paris during the Fascist period.
Known for feminine designs, embellished with frills and polka dots and a penchant for the color fuchsia, Ungaro founded his couture house in 1965 and retired in 2004.
At the age of 22, he moved to Paris. Three years later he began designing for the House of Cristóbal Balenciaga for three years before quitting to work for Courrèges. Four years later, in 1965 with the assistance of Swiss artist Sonja Knapp and Elena Bruna Fassio, Emanuel Ungaro opened his own fashion house in Paris.
Ungaro launched his first menswear collection, Ungaro Uomo, in 1973, and his first perfume, Diva, 10 years later in 1983. Ungaro was a participant in The Battle of Versailles Fashion Show held on November 28, 1973. Later followed the perfumes Senso (1987), Ungaro (1991) and Emanuel Ungaro For Men (1991). In 1996, he formed a partnership with Salvatore Ferragamo. In 1997, Ungaro, Ferragamo and Bulgari created a new company: Emanuel Ungaro Parfums. The new perfumes to follow was Fleur de Diva (1997), Desnuda (2001) and Apparition (2004).
In the late 1970s, fashion journalist Michael Roberts, when opening a sunday column in the London Times, said «Emanuel Ungaro has a great charm. He wears it around his neck.»
In 2005, Ungaro retired and sold the label to internet entrepreneur Asim Abdullah for US$84& million.
After the sale, the label was languished with a revolving door of designers, the last of which, Esteban Cortazar, who was appointed in 2007, was fired two years later after his refusal to work with actress Lindsay Lohan. Subsequently, Lohan was appointed Artistic Director, working with new head designer Estrella Archs, who was hired hastily to replace Cortazar. The introduction of Lohan, which was meant to give the label publicity, was received with shock and dismay in Paris Fashion Week 2009. In 2010, during Paris Fashion Week, Lindsay Lohan announced that she was no longer working for or with Ungaro, and that she could not comment on the matter because of legal issues. Her work was very criticized and soon after the fashion house was looking for a buyer.
In 2009, the label had sales of about $200 million from fragrance and less-expensive lines sold in Asia, but the runway collection has been losing money for years. In April 2010, it was announced that Archs had been dismissed and British designer Giles Deacon would be taking over as creative director.
In 2012, the Italian company Aeffe took over the production and distribution of Ungaro products. In September 2012, Fausto Puglisi was named creative director of Ungaro, and the brand announced its comeback to the Paris Fashion Week. In 2015, Ungaro launched a smart ring that, connected to a phone, dimly lights up when a selected few contacts call. In March 2017, Fausto Puglisi was replaced by Marco Colagrossi (formerly women's wear at Giorgio Armani) as creative director of Ungaro.