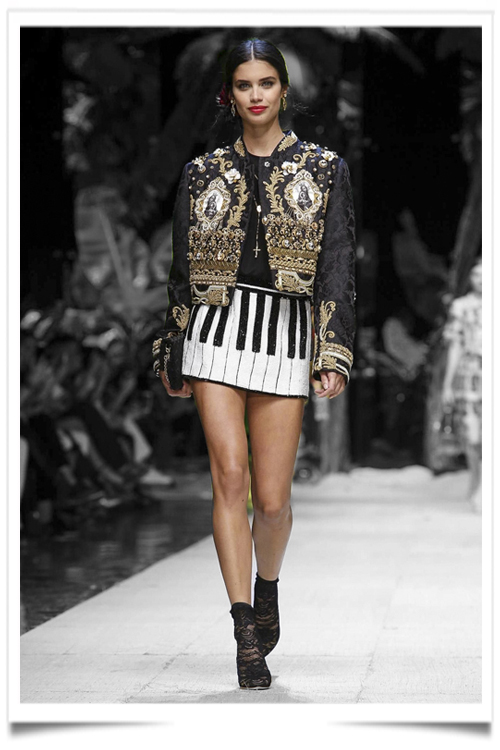 Italy at my feet, and before me the world. What fields for my desires! This is the boot located in the Mediterranean and for the mode, you must admit, it is a real luck: it has influenced an incredible number of countries, including France, for its culture, history, language …
This is because a wolf once, have suckled two children that for centuries and centuries they have been singing its power. She is Mars and Venus's daughter said Horace. Alongside this brilliant civilization, from the Roman Emperors to the Renaissance genius, Dolce and Gabbana presents in its collection the Italian products and the quintessence of Italy: food and fashion.
This speculiar culture we discover through his dresses, the Italian lifestyle as a magical place of rare beauty where we would fell in love at first sight, when the country snaps us. The deep mystery of  Italy is the sophistication of luxury. With very little, you do everything: leather, footwear, design of a car. First it is question of pleasure and emotion before even talking about the product itself.
Anonymode