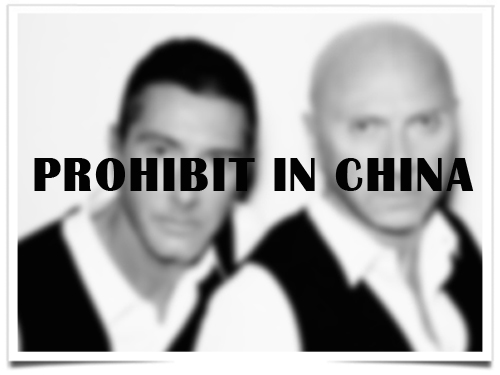 Dolce & Gabbana Shanghai Show Canceled, Chinese Celebs and Models Flee Furor Stefano Gabbana claims insults about China posted from his personal Instagram were from a hacking.
The fallout from the canceled Dolce & Gabbana show and the brand's inflammatory remarks about China continued to roil the Chinese fashion world with powerful editors, influencers and celebrities expressing everything from rage to deep disappointment.
A multimillion dollar one-hour runway show scheduled here by Dolce & Gabbana was abruptly canceled the day of, after insults about China were posted from the Instagram account of designer Stefano Gabbana, leading to the country's biggest names in fashion and entertainment pulling out of attending the show en masse. The designer and the brand posted on Wednesday afternoon just hours ahead of the planned event saying that the account had been hacked.
In screenshots posted by Diet Prada, the verified account of Stefano Gabbana is seen sending out messages which read, "From now on in all the interview [sp] that I will do international I will say that the country of [series of poop emojis] is China" and "China Ignorant Dirty Smelling Mafia," among other insults.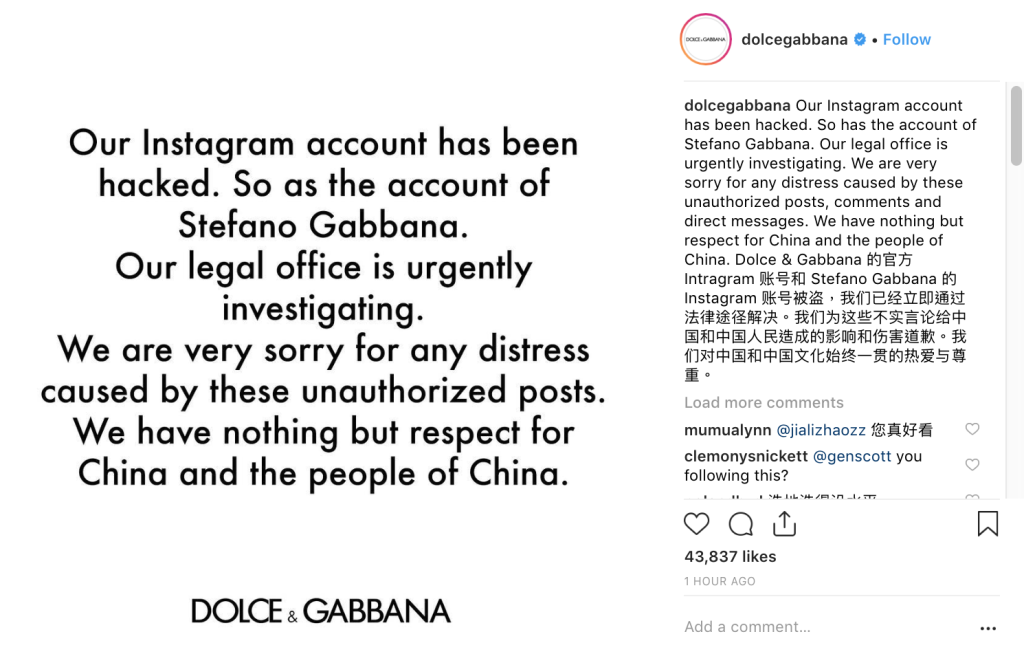 The VIP guest list expected to attend the 9pm DG GreatShow started falling apart as the messages circulated on social media. Actress Zhang Ziyi said she would not attend, posting to her official Weibo account that, "Starting today, Miss Zhang and her team will not buy and use any D&G products."
China Bentley Modelling agency released an official statement to say that 24 of their models who planned to walk in the show were boycotting the event. Multiple models of Chinese heritage posted "not me" on top of their casting photos, including Lynden Ly who said on Weibo that he and others backstage had been up all night rehearsing. He added that while it was the only show he was scheduled to walk this month, he would refuse to do the show.
China is a key market for the luxury brand. According to a report released by McKinsey last year, by 2025, 7.6 million Chinese households will represent 1 trillion renminbi in global luxury sales.