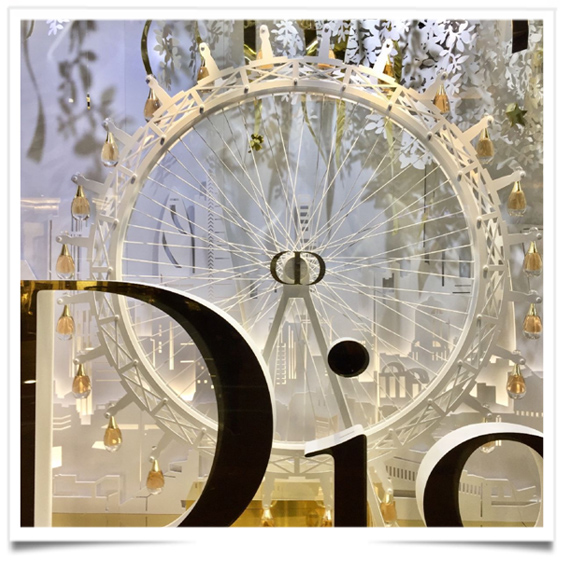 Dior celebrates the festive season where magical window scenarios, lighting and paper creations come together elegantly with a nod to their destination through iconic landscape representations such as the London Eye for Dior's windows at Harrods.
There were two places I wanted to go during childhood visits to London: Hamley's toy shop and Harrods, where the Brompton road windows seemed to expand into infinity and which still ignite in me a kind of happy retail hysteria. I wasn't disappointed, then, last week when I happened upon these cracking displays by fashion house Dior.
It's all part of "Dior at Harrods," a spring salad of British retail ingenuity topped with French dressing that will keep until April 14. Featuring an English tea room decked out in Dior gray and white, limited edition products with names like "Windsor," and even the chance to be sketched by a Dior illustrator, it's all inspired, apparently, by Christian Dior's Anglophile tendencies.