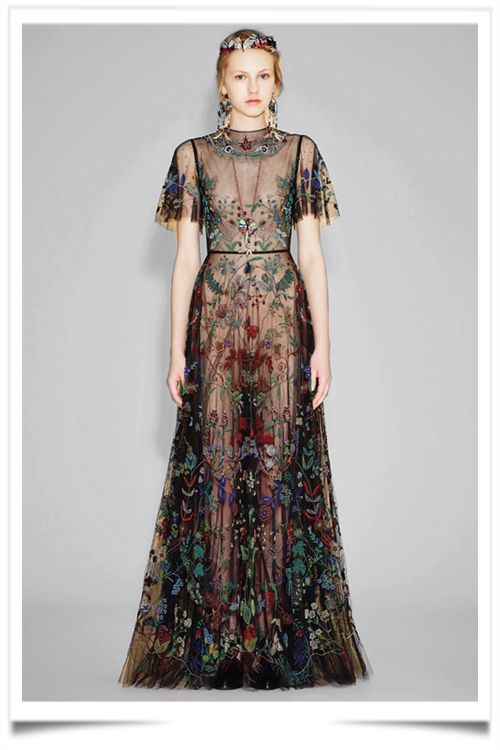 Maria Chiuri will be the new creative director of Dior, and signed on Chiuri suggests the house is ready for another shift in fashion direction, given Simons' predilection for minimalism and futurism, which was an about-face from the retro-tinged glamour Galliano plied over a storied 15-year tenure. It also signals that Chiuri is finally ready to strike out on her own, having spent almost the entirety of her fashion career at Piccioli's side.
While they had a rough start at the creative helm of Valentino fashion, the duo have won acclaim for plying a chaste, graceful femininity with Renaissance airs, exemplified by their high-necked, fragile gowns. They have typically culled inspiration from Rome, recently branching out with collections referencing Africa and the world of dance.
Before Valentino, the duo had spent 10 years at Fendi, where they met and were credited with the invention of the Baguette, one of the first so-called "It" bags of the modern luxury age. 
Last year, Chiuri talked about her affinity for high fashion: "It's a culture of couture. It's very close with craftsmanship and quality, but also the tradition that's part of our past, like Italian. In Rome, you feel that really strongly. In any case, it's very close with the heart, with the idea that the profession is something artistic, something has a human touch and we really believe that has made a difference in our brand."
Dior is controlled by luxury ticoon Bernard Arnault, who is chairman and chief executive officer of LVMH Moët Hennessy Louis Vuitton. Canal Luxe group said Goog luck.