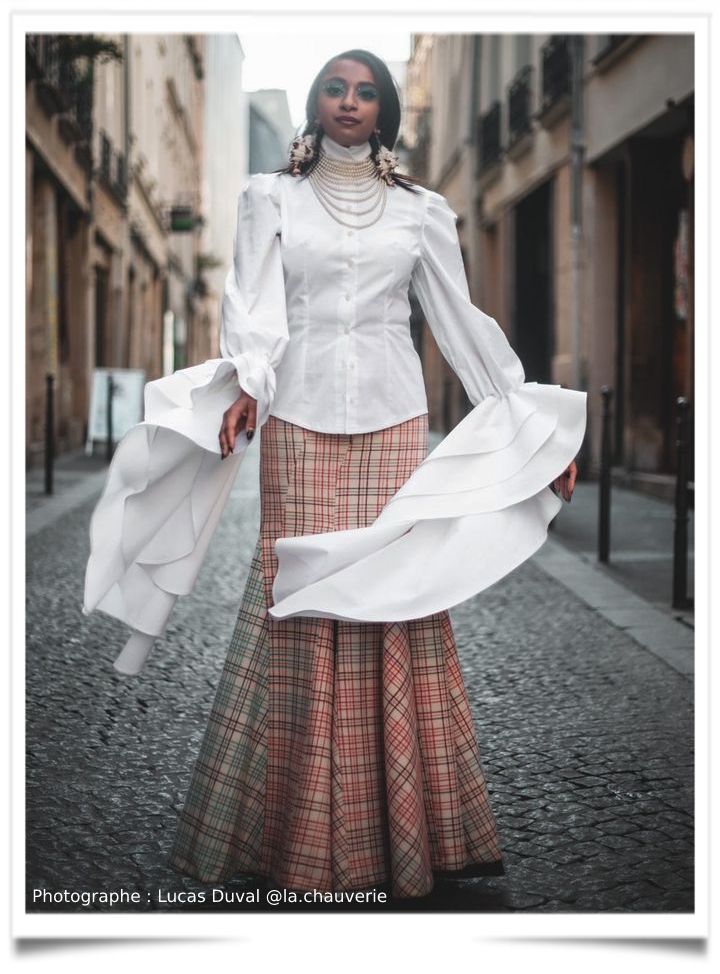 This morning, the painless day drags, and I move towards the Faubourg du Temple, to measure the dichotomy between the city of Kiev that I left only 25 hours ago, and the cries of aficionados when Nabilla appears. Dgena, as for her, draws her seam in the veil of the clairvoyance and the paradox of this profession. Outside among the smoke and talent, while the others are well engulfed in a temple that has only the name, I see a figure that advances in scouting and jumps the barrier of the worries of youth, the day is beautiful, and yet a black widow appears of only 20 years.
The young girls, lined up like birds who have been entrusted with grace in all its splendor, walk towards me. I admire the hands that fill the fabric and the deft fingers that shape each collection, transforming old rolls, into the undeniable flower of sublime. It was yesterday in front of the Valentino show, the beauty made its majestic bed.
The designer, strangely alone, begins to build her reputation among the women of couture, on the fringe and away from the other side of the curtain of the sanctuary, to better grasp the spiritus (translate the divine breath) that will carry her to success.
Anonymode.