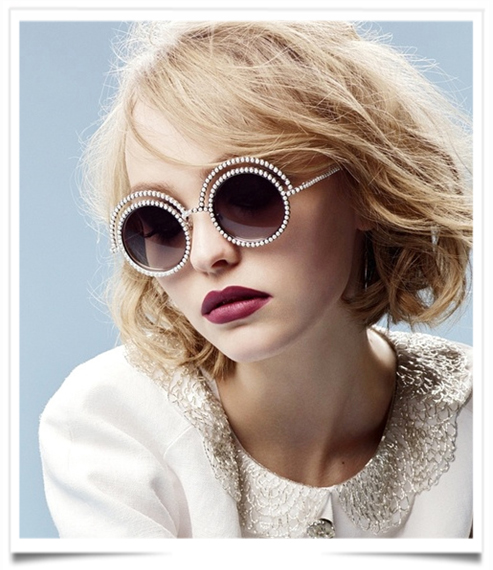 This season, Karl Lagerfeld has not been hesitating to make a media stunt at Chanel campaigns for "Eyeswear". Lily Rose Depp (daughter of Vanessa Paradis and Johnny Depp) will be his muse. So far very little publicized, the 16 year old enters into the world of fashion.
Fashion loves more than any other society to celebrate a certain aristocracy of success and beauty. It is therefore not uncommon for the "little sisters" and "daughters" to become the egeries of brands or magazines which expect to exploit their famous name to increase their visibility.
But aside from a prestigious lineage and photogenic physique, these – often very young – usually have a poor CV. And it is sad to see prestigious fashion houses to use any means to create a buzz.