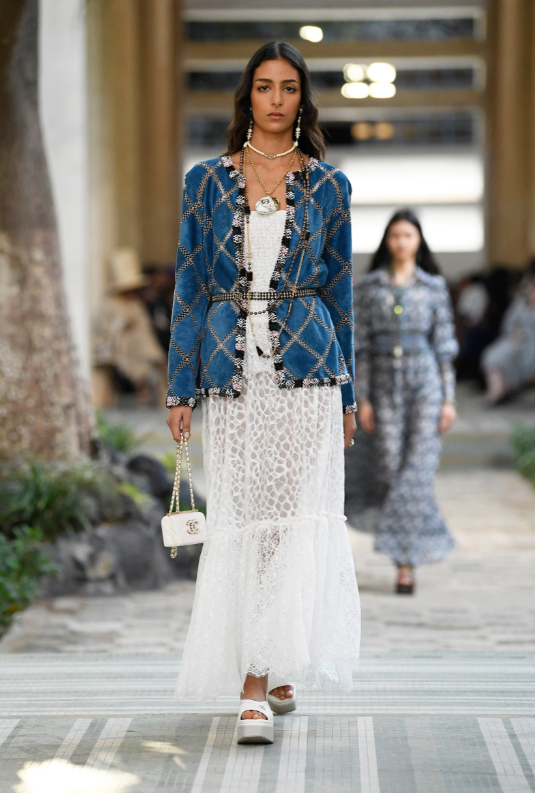 A stunning collection, in three-day program of cultural events in Dakar Senegal marked Chanel's first fashion show in sub-Saharan Africa, unveiling its Métiers d'Art collection on Tuesday.
Princess Caroline of Monaco and her daughter Charlotte Casiraghi attended the show along with Pharrell Williams, Naomi Campbell, Whitney Peak, and Nile Rodgers.
70s-inspired pantsuits topped with beaded vests and skirts in geometric motifs that nodded to the flamboyant Congolese style subculture of the sapeurs. The lineup, which included flared jeans, platform shoes and tiered skirts, was greeted with a roar of approval from the 850 guests in attendance.
It was a potentially perilous exercise for the French luxury brand, which sought to deflect any accusations of cultural appropriation by inviting a host of local creatives to cooperate on the event, as well as unveiling a series of long-term initiatives to promote craftsmanship and sustainable farming, including the first overseas exhibition by its 19M specialty workshop hub in Paris. Chanel finds the coridor of the lord to represent the Afro Europeans. Very intelligent but it does not deceive anyone.