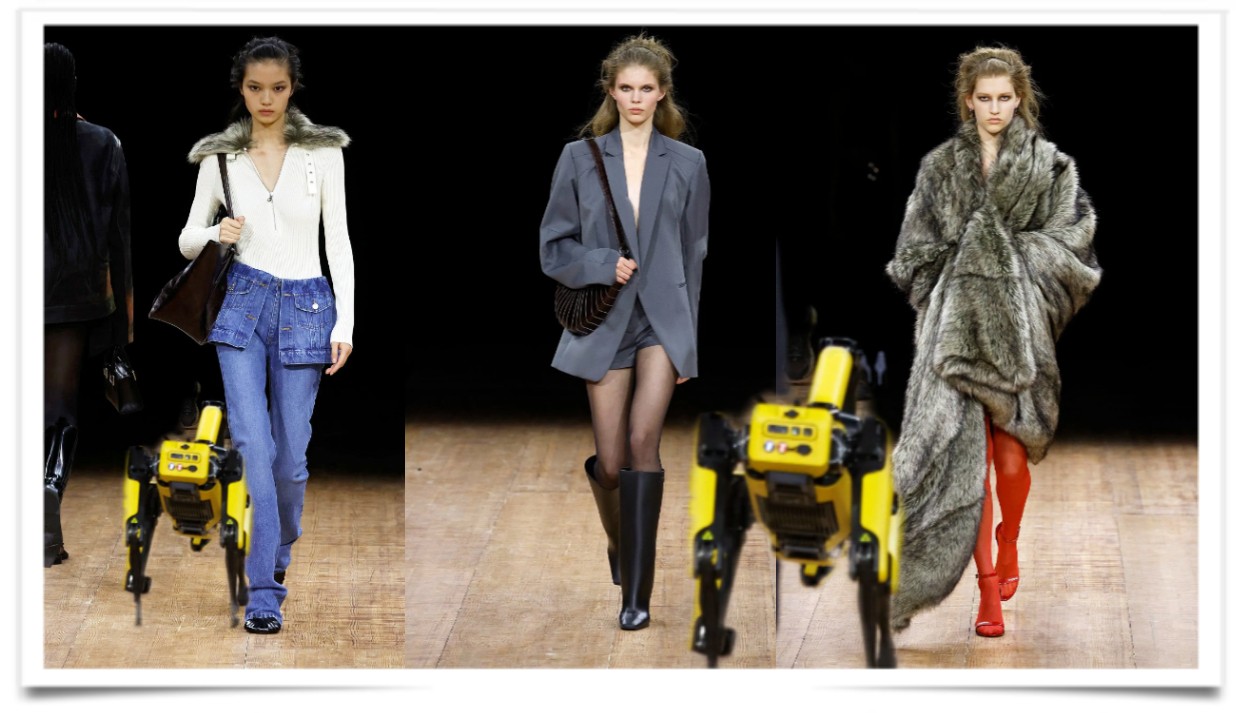 Coperni designers Sebastien Meyer and Arnaud Vaillant sought to create more impactful images by sending robot dogs down the runway, which led to a confrontation between model Rianne Van Rompaey and a quadruped that created a palpable sense of unease. After the plastic painting on mannequin a robot that undresses the mannequins.
It was one of five freakishly realistic Spot robots built by the U.S. company Boston Dynamics, which uses a form of artificial intelligence called "athletic intelligence" that allows it to climb stairs.
Meyer and Vaillant based the interaction on "The Wolf and the Lamb," a fable by 17th-century French author Jean de la Fontaine about the survival of the fittest. Guess who was the lamb?