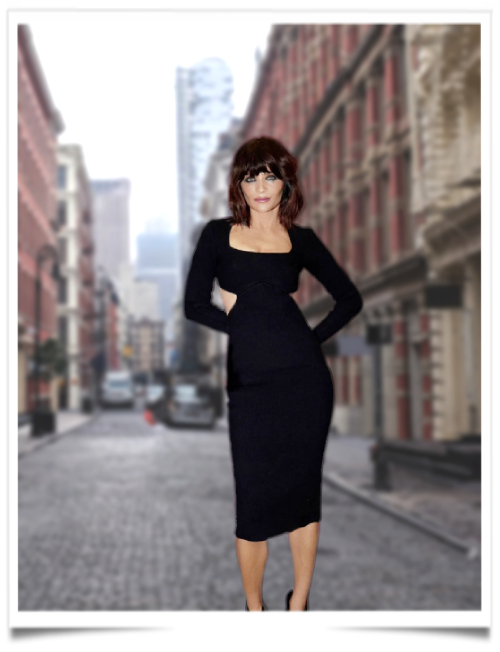 Tuesday night, Helena Christensen joined Dodiee founder Elisa Dahan at the label's pop-up store in New York's SoHo for a low-key cocktail party, not secret.
Christensen said she loves Dodiee because it enhances women's curves. Choosing a body-hugging black knit dress with an open back for the cocktail party was not without irony.
The fact that I ended up wearing something black is funny. I am a very colorful person.
I usually never wear black. People are surprised when I do. Lavender is my favorite color. Hot pink? Yes! Also, the neon lime green is a very bold color to use in a collection and using it in curvaceous designs is a very bold, cool way to show off a woman's body," she said of the Dodiee line. Like what, you can be, and go to a party in Soho and not have anything to say! That's The Way It Is…