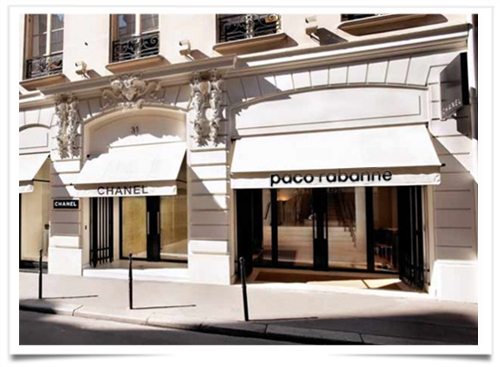 Paco Rabanne, Group Puig's brand name is opening a new boutique in the famous historic street of Chanel 'Rue Cambon'. Rabanne and Chanel in the same street ? !!
The opening date has not yet been released but the most realistic thinkers are forecasting early 2016, even though the goal is by the end of this year. "This project is dear to artistic director Julien Dossena. It will reflect the label's orientation and will offer the brand's entire range," summed up a close source of the house.
The Puig-owned fashion house is being redeveloped under creative director Julien Dossena and executive Anouck Duranteau-Loeper.
Paco Rabanne has long wanted to relaunch the label, a true gold mine in terms of perfumes for the Spanish group and in ready-to-wear.