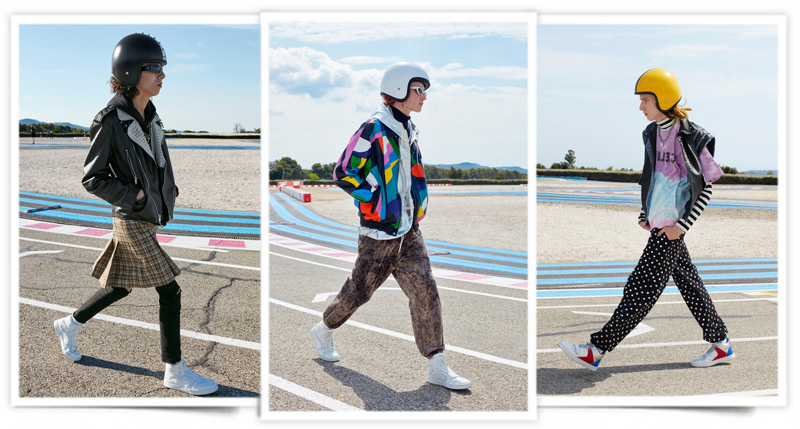 Celine is new to the TIkTok platform, with about 5,000 followers, and livestreamed its spring men's wear show, a slick production with models hoofing it around an old motor-racing track near Marseille, some wearing sparkly helmets.
Hedi Slimane paraded seemed aimed squarely at Gen Z, no matter if some users of the app don't seem to have a clue that Celine is a luxury French fashion brand and that Slimane is known for commissioning a single track of music and stretching it over 15 minutes. "Change the song," countless TikTokers urged as the number of viewers quickly thinned out.
But Millennials and Gen Zs are the first customers after the coronavirus lockdown to gobble up luxury goods, according to Kering, which, along with Celine parent LVMH Moët Hennessy Louis Vuitton, released second-quarter results this week.
And so Slimane, after flirting briefly with bourgeois Paris in the Seventies, went back to elevated California thrift-shop chic, throwing together trucker and beanie hats, plaid shirts, Eighties-sitcom windbreakers, gym shorts and loose jeans with blown-out knees.
Drone-mounted cameras zoomed around familiar Slimane-isms: neat varsity jackets and bombers, meaty perfectos with zip-off sleeves, opulent dinner jackets in animal prints and even a few pin-striped suits with an appealing, looser cut.
Gosh knows the price tags of his patchwork or hand-embroidered leather jackets, the jogging pants flecked with mirrors, or the rustic ponchos and hoodies.