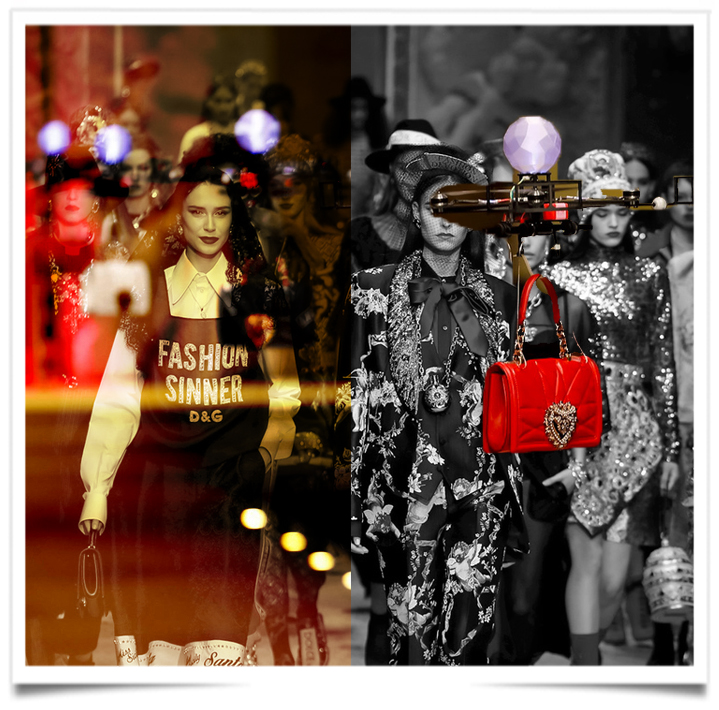 Over the past few seasons, the brand  has made the court  to the always-connected generation,.
During the show, Dolce & Gabbana spent then the first half an hour trying to convince its guests to log off the WiFi. Finally, everyone did and then it all became apparent as drones flew out handbags down the catwalk.
And that was just the beginning of a collection that was packed full of fashion gimmicks. The set was made out like a church, appropriate for a Sunday in Italy, reading "Fashion Devotion" of course, fashion as religion.
So out came "Fashion Sinner" slogans on T-shirts, which had leanings more towards the fashion satire of Moschino. There were ornate mirror bags and those that looked like a theatre stage; handbag headbands; wings on the back of the bombers – standard angel garb one imagines up in heaven; and there was a giant zebra coat and hat ensemble. Really? Yes. Continue reading →