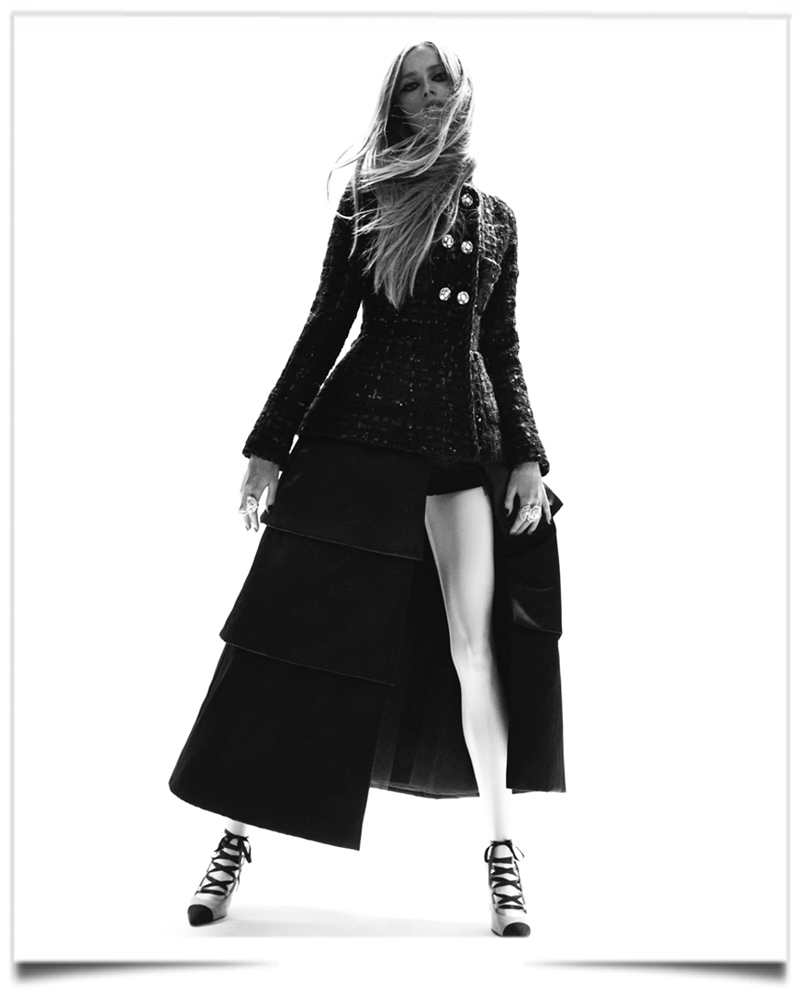 Which makes it all the more surprising that Viard emerged from lockdown with a couture lineup so unapologetically maximalist, it could have walked straight off an Eighties runway. Party dresses, bling and Marie-Antoinette shoes were just some of the ingredients of her presentation during the online edition of Paris Couture Week
"It's an eccentric girl with a touch of the Eighties. I wanted something joyful," the designer said in a preview last week, as photographer Mikael Jansson shot models Adut Akech and Rianne Van Rompaey in an adjoining studio for the show video: a one-minute, 22-second burst of images spliced with grainy black-and-white footage.
There was a historical feel to the ample skirts, including what would have been the traditional finale dress: a bucolic bridal creation with a pannier-width skirt and blousy sleeves, and a front panel covered in dozens of tiny pleated bibs.
Heavy, flower-shaped gold brooches set with diamanté and semi-precious stones sprouted from a collarless gray and white tweed jacket flecked with gold – the fruit of a collaboration between embroiderer Lesage and jeweler Goossens. Continue reading →