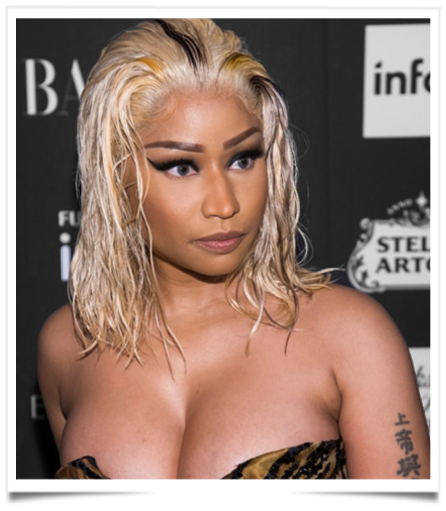 Could you imagine Virgil Abloh rappers' friends fighting at a LVMH Paris Fashion Show?  This is the story, a star-studded party ended in dramatic fashion when Cardi B and Nicki Minaj nearly came to blows at the Harper's Bazaar Icon bash in New York City last Friday.
In one of several videos posted to Twitter, Cardi B, wearing a red dress, can be seen lunging towards Minaj before throwing a shoe at the rapper as their security teams rush to break it up.
The two hip-hop artists involved in the melee, which happened just as the red carpet shuttered. Cardi B was later photographed with a large bruise above her right eye as she left the party. The back of her dress was also torn. Minaj, who was unharmed in the encounter, was quickly escorted downstairs by Minaj's security team.
Welcome in the new world of Fashion Weeks. End of elegance and well-educated people leaving place to reality show.
Anonymode