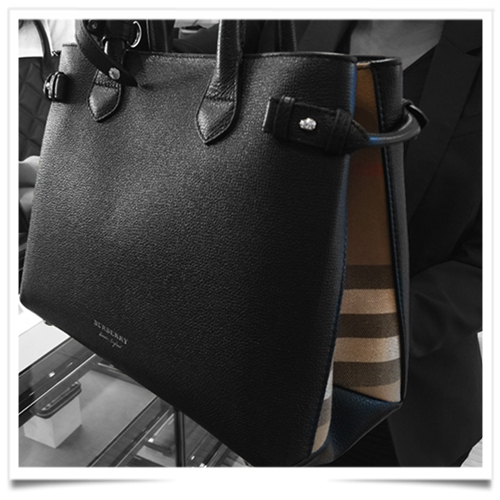 Established in 1856 by Thomas Burberry, originally focusing on the development of outdoors attire, the fashion house has moved on to the high fashion market developing pattern-based scarves, trench coats, and other fashion accessories. The first shop opened up in the Haymarket, London, in 1891.
In 1914, Burberry was commissioned by the War Office to adapt its officer's coat to suit the conditions of contemporary warfare, resulting in the "trench coat". After the war, the trench coat became popular with civilians. The iconic Burberry check was created in the 1920s and used as a lining in its trench coats. Burberry also specially designed aviation garments. A.E. Clouston and Betty Kirby-Green made the fastest flying time to Cape Town from London in 1937 and were sponsored by Burberry.
Burberry was an independent family controlled company until 1955, when it was reincorporated. The fashion house has dressed notable actors, world leaders, musicians, and athletes such as Humphrey Bogart, Audrey Hepburn, Peter Sellers, and Ronald Reagan.
Its distinctive check pattern has become one of its most widely copied trademarks. Burberry is most famous for its trench coat. Burberry has branded stores and franchises around the world and sells through concessions in third-party stores. Queen Elizabeth II and the Prince of Wales have granted the company Royal Warrants.
Christopher Bailey has been the CEO and Chief Creative Officer since 2014. The company is listed on the London Stock Exchange and is a constituent of the FTSE 100 Index. In 2015, Burberry ranked 73rd in Interbrand's Best Global Brands report, ahead of Ralph Lauren and Hugo Boss. Burberry has more than 500 stores in over 50 countries.
Anonymode.