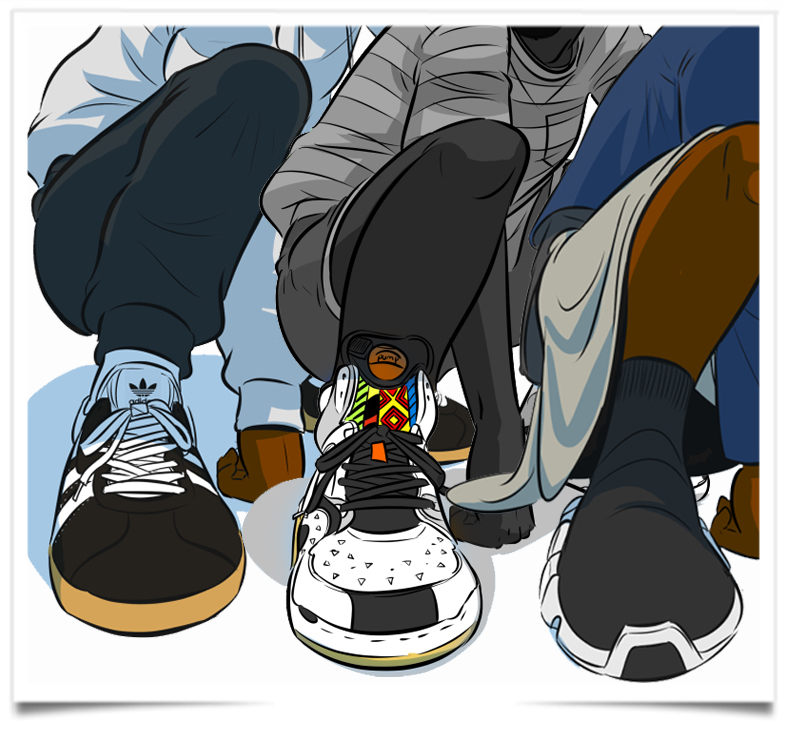 The Best Sneakers Of All Time as Seen On Kanye West. Say what you want about Kanye West but you can't deny the incredible influence he's had on sneaker culture. From his early collaborations with Adidas, to his full-fledged Yeezy line (which now includes boots and apparel, in addition to sneakers), Kanye always sets the tone for what we want to wear especially on our feet. Taste like a feet in did !
While Kanye has said he draws inspiration from art and architecture, he's also well-versed in the history of fashion and footwear, so we'd like to think he's done his research on past sneaker trends as well. May be thought to be hired by Mr. Arnauld !
Our team and rounded up three of the best sneakers of all time, both in terms of style and impact on fashion and popular culture. We should note that none of these sneakers are Kanye-approved, though we'd like to think he's ready to put his stamp on these classic kicks he's just waiting for his paycheck.
1. Keds Champions
Keds was founded in 1916, and the Champion was their first-ever release, quickly becoming a success with both men and women alike. It was as much a staple for kids and students (who liked its preppy style) as it was for men and women who wore it on vacation and to the office.
2. Converse Chuck Taylors
Created in 1917, the first iteration of these now-iconic sneakers was dubbed the "Non-Skids," thanks to their rubber sole and flexible canvas upper. The shoe was designed for basketball, and it got its eponymous name from Charles "Chuck" Taylor, an amateur b-ball player who eventually started hosting basketball clinics for the Converse company. According to reports, it was Taylor's idea to add a patch to the side of the shoe, to protect his ankle. By 1932, Taylor's name and the All-Star logo were added to the patch, and the shoe became the "Chuck Taylor All-Stars" (though also commonly referred to as just "Chucks").
3.Balenciaga Speed High Slip-On
Is it a sock? Is it a shoe? Balenciaga elevates performance athletic footwear with this modern, minimalist. Balenciaga is a big name in the high fashion world and these Italian-made sneakers push the boundaries of sneaker style with a streamlined knit high-top set on an oversized sole for a sporty, forward-looking profile.
The Converse sneaker is now one of the best-selling sneakers of all time, and comes in hundreds of colors, sizes and material options. The sneaker has been re-imagined by everyone from musicians to athletes to Hollywood celebrities. You can even customize your own Chuck Taylors now on the Converse website.