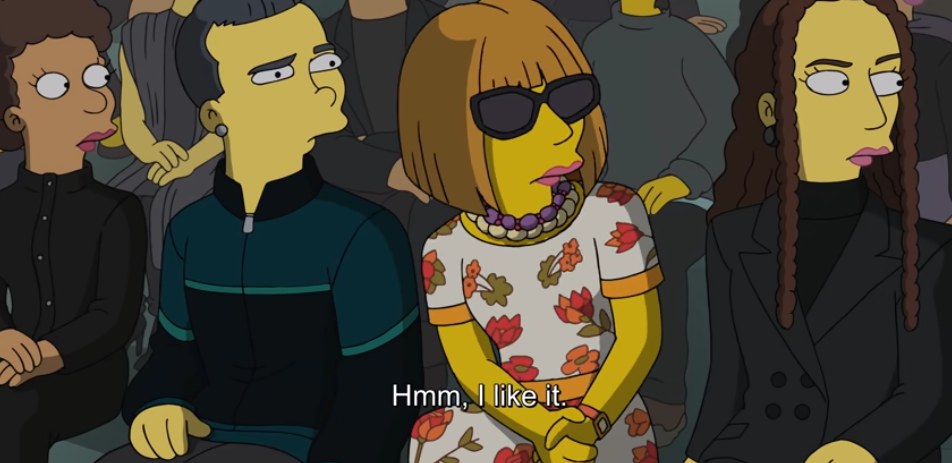 The Balenciaga show was riotously fun, blurring the lines between fashion and entertainment; thawing the icy, impassive image of the Balenciaga brand, and further solidifying Demna Gvasalia's position as one of the industry's most original and unpredictable thinkers.
The "Théâtre du Châtelet" had all the trappings of awards season in Hollywood: howling photographers, efficient handlers, and a steady stream of attention-seeking guests. All of this was broadcast inside the venue on a giant screen as if it were Césars, the night of the Césars, a kind of French Oscar, usually at the Chatelet theater .
By the time Cardi B arrived, her face partly obscured by a bowl-shaped Philip Treacy hat from the Balenciaga Couture runway and a trenchcoat printed with a collage of celebrity magazines, it felt like Gvasalia couldn't top the moment.
But then those telltale clouds appeared on the screen, clearing to reveal the Simpsons household, and the audience roared with delight. When designers make fun of fashion people, and it is certaily note the cup of tea for Ms. Wintour. Gvasalia was the last to appear on the red carpet, reprising his Met gala look of a black hoodie, gloves and face covering, wagging a finger at the paparazzi who begged for more