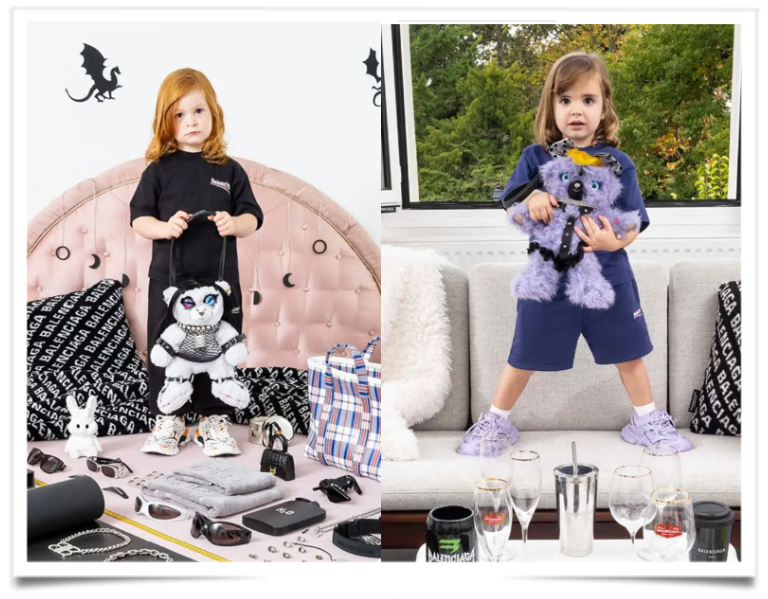 A holiday campaign featuring Bondage-themed handbags shaped like stuffed bears has been apologised for by Balenciaga.The bags were first seen on adult models in distressed outfits walking in the brand's giant mud pit during Paris Fashion Week in 2023.
Children wearing leather chest harnesses, collars with locks, and ankle restraints were shown posing with bears in the holiday campaign.The campaign was shot by National Geographic photographer Gabriele Galimberti, who has been photographing children with their favorite toys for a decade.
The image of the handbag was not created by Galimberti, as he clarified in a statement posted on Instagram.Kering, Balenciaga's parent company, recently announced the fashion label was ending its relationship with Ye, formerly Kanye West, following an increase in controversial statements, including antisemitic ones.
If Balenciaga is looking for journalists who know the limits of the politically incorrect we propose to do this job for you.