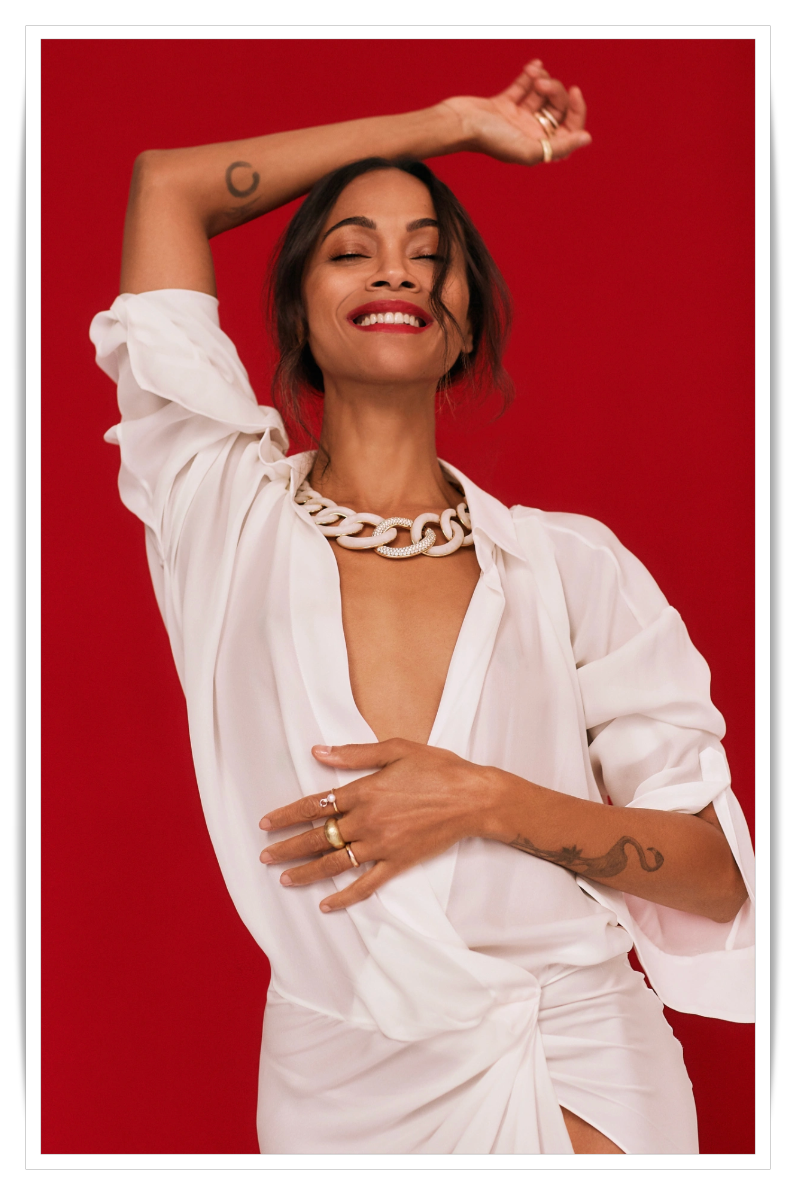 She is probably best known for "Avatar," the James Cameron epic that became the biggest movie of all time in 2009. But she's also part of "Avengers" and "Star Trek". She has become one of the highest-grossing actresses in today's movies.
It's naturally an entirely different world 13 years after the first "Avatar" movie was released, and the moment of course leads to reflection on how Saldaña's life and career have changed in that time.
At a certain point, even being an action star begins to feel like riding a bicycle, and Saldaña is now in her moment of seeking out discomfort. Whjy not Fashion ?
Monot's polyester dress. Boucheron Maillons necklace, from Paris, Vu du 26 high jewelry collection, set with quartz, pavéd with diamonds, on yellow gold; Vendorafa 18-karat yellow gold dome ring; Bulgari Serpenti Viper ring in 18k yellow gold with diamonds; David Yurman ring in 18k yellow gold with pavé diamonds; Anita Ko gold ring; Delfina Delettrez 18k gold, white diamond and akoya pearl ring; Hamilton Jewelers 18k rose gold ring; Saldaña's own gold ring, worn throughout.
I'm so happy I did it. I'm tired and every day I wake up with a lot of panic, but I do the work and I get there and every day I come home and I'm like, 'no matter what happens, I did my best. I gave it my all and it feels good.