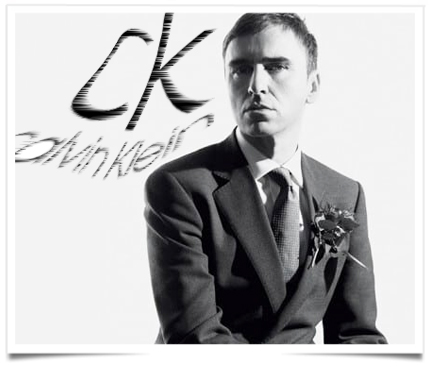 Canal-luxe was right. When Raf Simons was at Dior's, the troubles at the brand raise questions over Simons' future at Calvin Klein given that his contract is up for renewal in August. He currently has direct oversight of the underperforming 205W39NYC collection and jeans, as well as a raft of other categories, global marketing and communications, visual creative services and store design.
That's the word from chairman and chief executive officer Emanuel Chirico of PVH Corp., which has owned Calvin Klein since 2002, as he laid bare his "disappointment" in its third quarter performance during a call with investors Friday morning.
He assured Wall Street that he's taking swift action to correct the brand direction, which the Belgian designer skewed too fashion forward and too expensive for its core consumer since he took over the helm as chief creative officer in 2016.
"For holiday 2018 we are shifting more of our media spend from halo marketing to more commercial digital and social media advertising," said Chirico. "We have upped the frequency of our posts on social platforms like Instagram and we are increasingly using micro influencers and hosting local activation to drive meaningful engagement particularly with Millennials and Gen Z. These changes are just the beginning of what you will see as we head into 2019."
The disconnect between spending and sales was clear to see in Calvin Klein numbers for the third quarter. Earnings before interest and taxes decreased to $121 million from $142 million a year earlier, which the company said was "primarily attributable to an approximately $10 million increase in creative and marketing expenditures compared to the prior-year period."