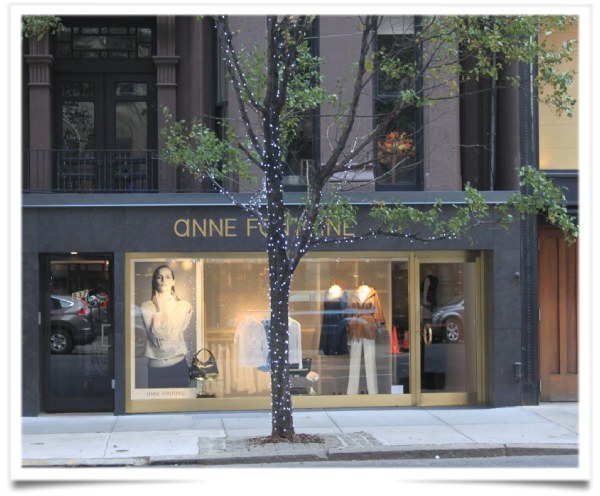 Thirty years after starting her company, Anne Fontaine was understandably reflective before Thursday night's launch party for her Madison Avenue store.
While guests mingled in the Gabriel Kowalski-designed space, the designer and her cofounder husband Ari Zlotkin detailed future plans and one life-changing experience that left an indelible imprint on Fontaine.
Some of last year's gains were due to opening a Monaco store, relocating stores in Florence and Zurich and a revival in sales in the company's Paris flagship, he added, adding that the number of high-end travelers from Russia, China and the Middle East have declined in Europe, due to ongoing military and political conflicts, including the Israel-Hamas war.
The designer's signature white shirt continues to sell well, but there is also interest in gowns and other gala-worthy styles, she said. "The white shirt is just back, back, back," she said. I bought the first blouse for my wife thirty years ago, and it was one of the first articles I wrote when I started Canal-luxe.