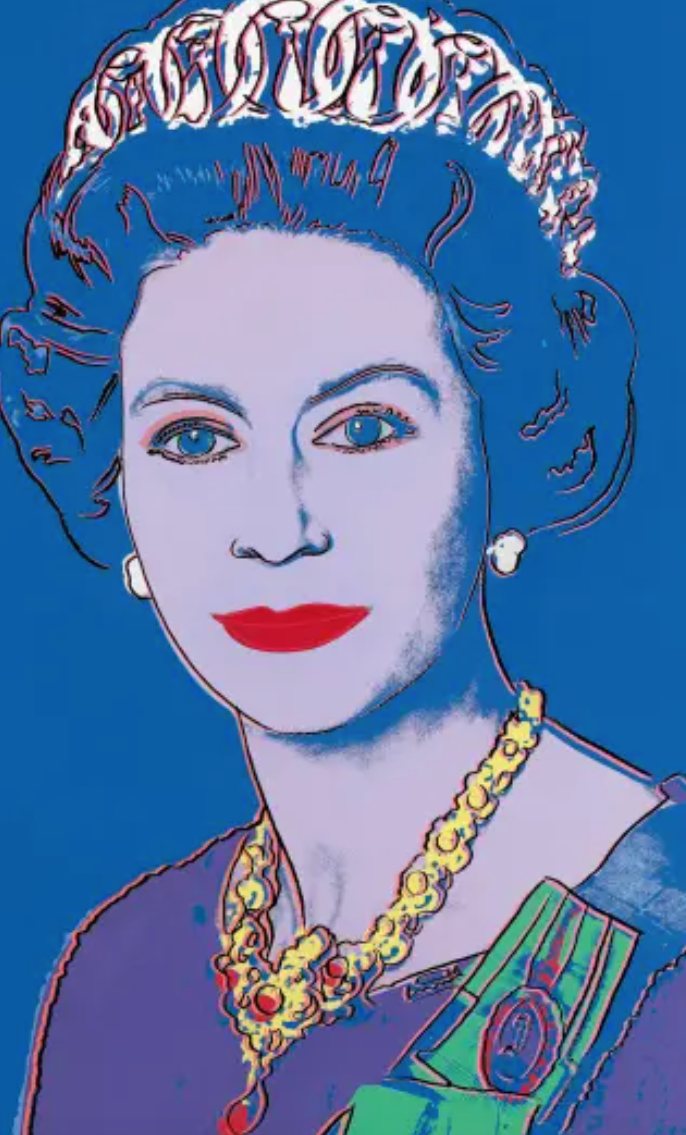 Sotheby's is celebrating the Platinum Jubilee with a portrait exhibition of Queen Elizabeth II, and her six female predecessors, as part of a two-week series of shows and cultural events at the London auction house.
In the exhibition showing Britain's seven queens, works will range from the famous Armada Portrait of Elizabeth I, in all her pearly and beribboned splendor, to portraits by Andy Warhol and Chris Levine of Elizabeth II.
The Andy Warhol portrait hails from the 1980s and shows the Queen as a 20th-century celebrity: the source image for the work is the official photographic portrait taken in the Queen's Silver Jubilee year, a decade prior. It was part of Warhol's series known as "Reigning Queens."
Sotheby's described the Platinum Jubilee as a "momentous cultural moment," marking the monarch's 70 years on the throne, and said the planned events will peak with the Summer sales at the auction house.
As part of the project Sotheby's is partnering with a number of Britain's heritage brands and institutions, including Chatsworth House, home to the Devonshire family.