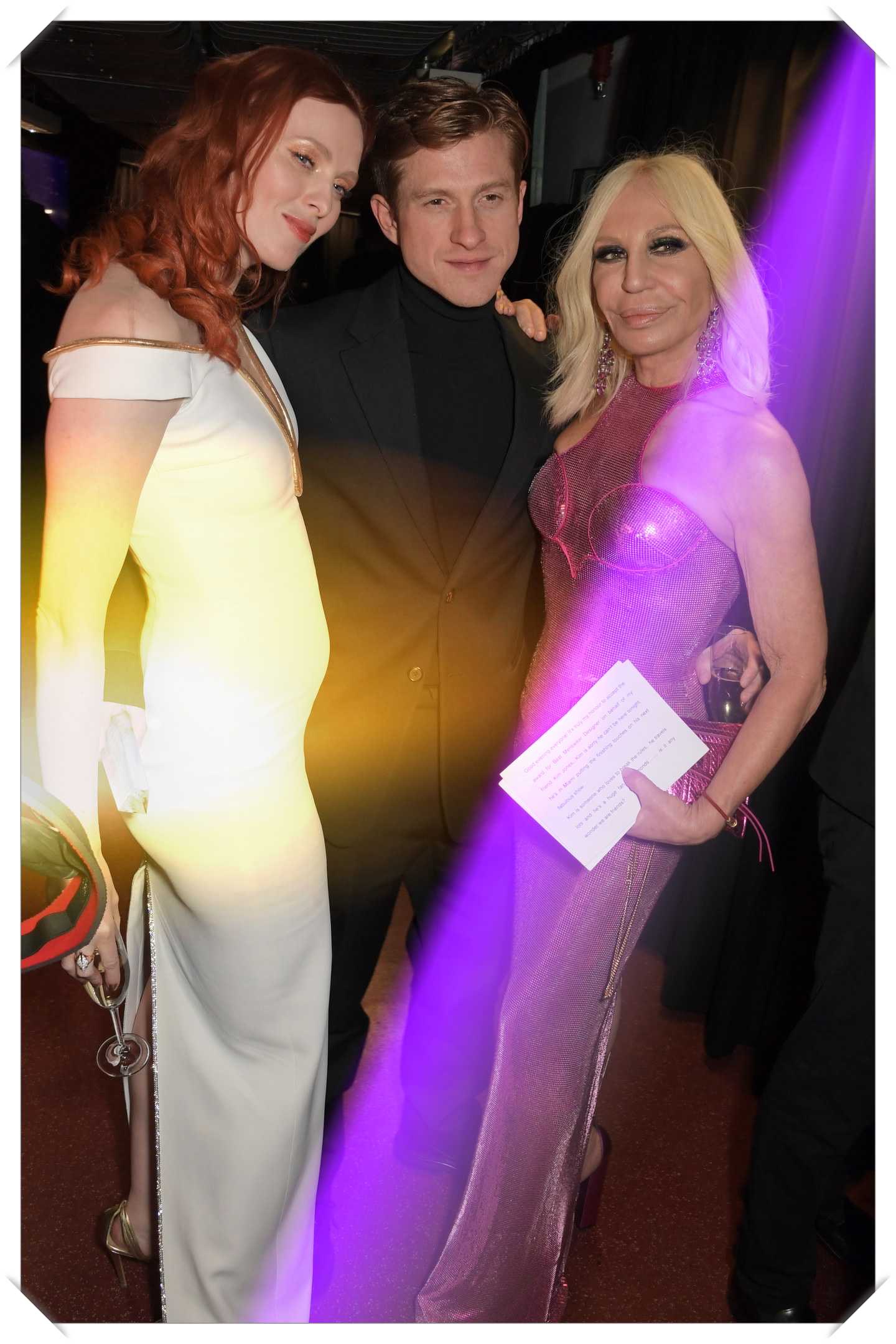 We all saw them coming at the British Fashion Awards 2019. Lee's ability to generate hype is remarkable,
Bottega Veneta was the big winner. Daniel Lee stated: "My job is to really make Bottega Veneta part of the fashion conversation, but this is a true heritage house, and that is something that moves a lot slower and in a very different way to something that's 'fashion', "Trying to change this house into a fashion brand is a huge task."
Change was a theme also reflected in the winner of the Urban Luxe category: Fenty, Rihanna's namesake label launched last May and it represents the first major brand LVMH has founded from scratch.The collection is diverse, size inclusive and price conscious in a competitive market. "I really appreciate that LVMH is flexible enough to allow me to have a different perspective on how I want to [do] things," she said of her financial backer.
Model of the Year Adut Akech has been a trailblazer from day one, calling out racism that still slips through the cracks, and converting her personal success story into a parable for refugees. I want to be known as someone who made a positive impact," she told Vogue in the September Forces for Change issue, which she fronted with 14 other inspirational women. "It's an honour to be used as an example of what diversity looks like [but] I want to be more involved with charities that are changing people's lives."
Among the Special Recognition Awards, Naomi Campbell was officially recognised as a fashion icon. Giorgio Armani was honoured for his outstanding achievements, and Christopher Kane was dubbed the designer's designer during a night that shone a spotlight on excellence and innovation, but also the energy taking fashion forward into a new decade and nothing for Lord Arnault's son!
Award for Positive Change: Signatories of the Fashion Industry Charter for Climate Action
Accepted by: Emmanuel Gintzburger, Alexander McQueen; Gabriele Maggio, Stella McCartney; José Neves, Farfetch; Stefan Seidel, Puma; Thierry Andretta, Mulberry and Wolfgang Blau, Condé Nast
Brand of the Year: Bottega Veneta
British Emerging Talent Menswear: Bethany Williams for Bethany Williams
British Emerging Talent Womenswear: Rejina Pyo for Rejina Pyo
Special Tribute to Karl Lagerfeld
Urban Luxe: Fenty
Business Leader: Remo Ruffini for Moncler
Fashion Icon: Naomi Campbell
Accessories Designer of the Year: Daniel Lee for Bottega Veneta
Isabella Blow Award for Fashion Creator: Sam McKnight
Designers' Designer Award: Christopher Kane for Christopher Kane
Trailblazer Award: Sarah Burton for Alexander McQueen
British Designer of the Year Menswear: Kim Jones for Dior Men
Accepted by Donatella Versace
British Designer of the Year Womenswear: Daniel Lee for Bottega Veneta
Model of the Year: Adut Akech
Naomi Campbell and Adut Akech © Darren Gerrish
Designer of the Year: Daniel Lee for Bottega Veneta
Outstanding Achievement Award: Giorgio Armani