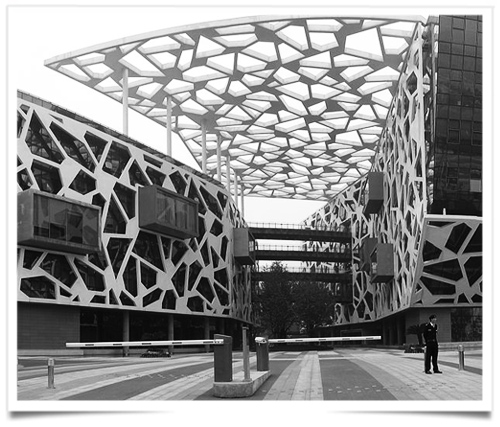 Xinhua, CEO of Chinese giant Alibaba, will soon sign an agreement with Paris to install a logistics center in France and to increase the sale of French products on its trading platforms online.
"We are planning to open a logistics center in France, we are currently looking for a site and partners," said the founder of the Chinese number one of the e-commerce, on the sidelines of the meeting between French and Chinese presidents, Emmanuel Macron and Xi Jinping, at the People's Palace in Beijing.
Jack Ma met Emmanuel Macron last Tuesday morning with also Richard Liu, boss of JD.com, number two of the Chinese e-commerce, which also announced to want to set up in France and promised to sell for 2 billion euros of French products on its platforms within two years.
"I will be going to France very soon to sign a memorandum of understanding with Alibaba, including logistics, payment solutions and e-commerce," said Jack Ma, considered one of the most richest man in China. The agreement would provide more value for French companies in its catalog, he hinted.
Very good opportunity to continue to sell Knock off in France. I hope that this agreement is not an opened door for the chinese to continue to overwhelm the french market with counterfeit products or like on the photo, we could think that the headquarter of Alibaba is a copy of the Vuitton foundation !