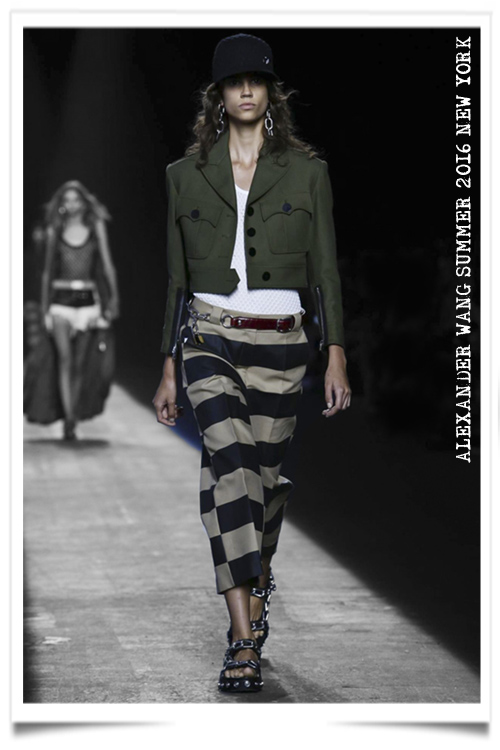 Like most people of his generation, 31-year-old Alexander Wang has chosen to communicate on social media.
On the morning of his Saturday evening Spring/Summer 2016 show at New York fashion week, the US designer posted an image on Instagram that asked followers if they wanted to press the reset button, "to start over". If the 12,000 likes are anything to go by, the answer was a resounding "yes".
It was not only the 10th anniversary of the designer's eponymous label, but the first since the July announcement that he was leaving as creative director of the Paris fashion house Balenciaga.
It was a time, then, to reset and reassert the Wang look, to go back to the label's roots.
The first outfit was full of Wangisms: a crop top, slouchy trousers and lots of studs on the model's shoes and earrings. It also included men's and women's wear like mesh vest shapes, sweaters with lattice inspired by American footballs, hooded tops, bomber jackets and tracksuit trousers.
The overall mood was the one Wang has made his own: slouchy, cool, off-duty style that never looks like it tries too hard. Backstage, a breathless Wang explained the collection came from leaving any "high concepts" behind and instead thinking about what "the girls I know wear … and the characters of the girls who wear them".