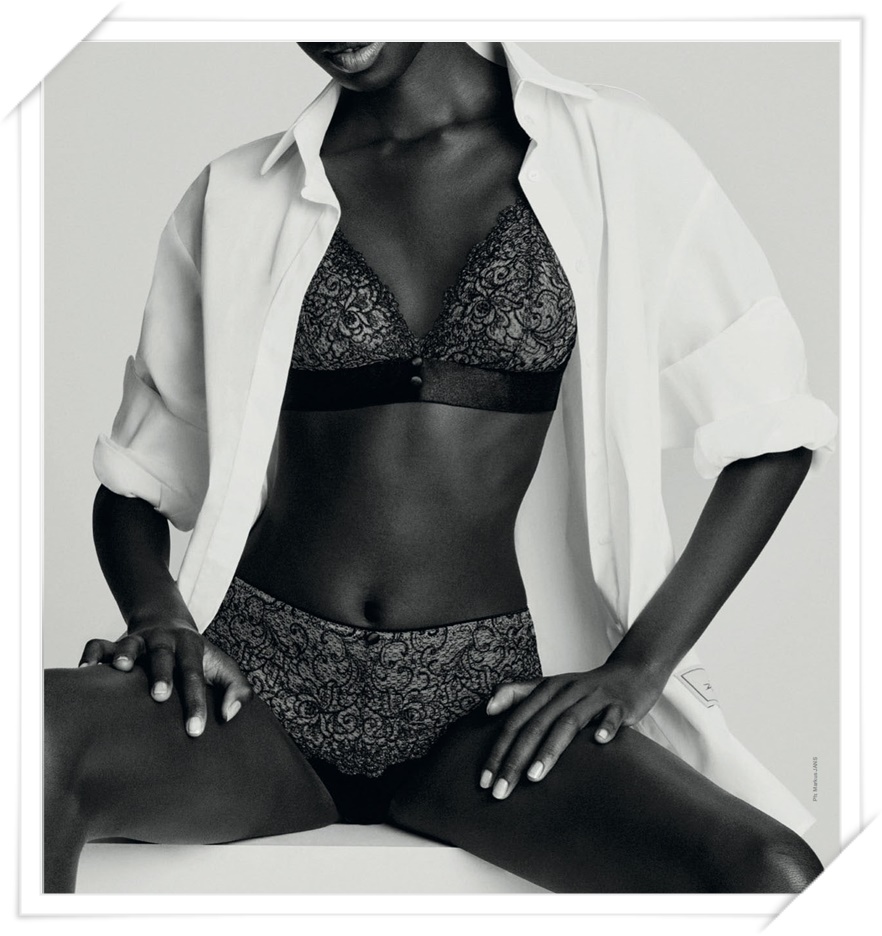 Karl Lagerfeld Adds a Black-tie Touch to Lingerie with Aubade, A dawn from beyond the grave.
The brand is collaborating with Aubade Paris for a fall 2021 capsule of lingerie and corsetry. "Leave it to Karl Lagerfeld to narrow the gap between a tuxedo and a lingerie set along with a wink to the Chippendales.
A clip-on collar and black waist-cinchers with satin buttons are all part of the brand's latest surprising collaboration: a capsule collection of lingerie and corsetry with Aubade Paris, the ne plus ultra of premium French innerwear.