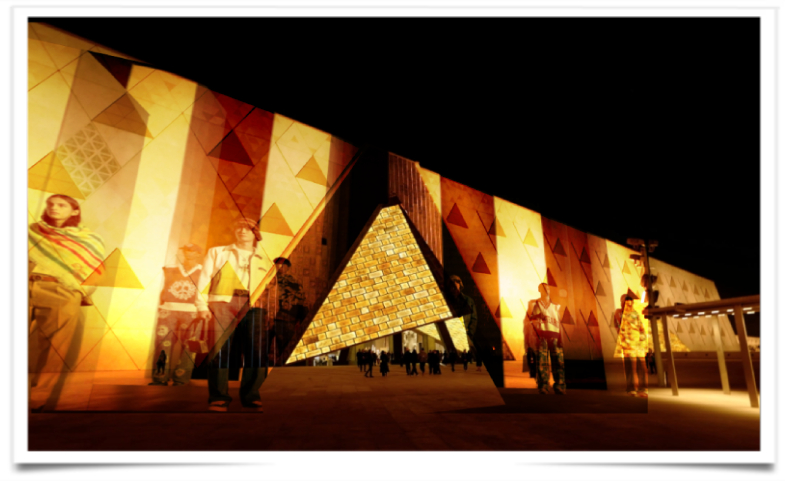 At the Grand Egyptian Museum near Cairo, Dior held a preview event for its pre-fall menswear show, set to take place before the pyramids of Giza.
An imposing statue of Ramesses II dominates the entrance hall of the imposing building in which Dior Tears, a capsule collection designed by Denim Tears creative director Tremaine Emory, was presented on Friday night.
Among the guests were Sehun, a South Korean singer and actor, Lewis Hamilton, a British model, Lila Moss, and designers such as Eli Russell Linnetz, Stefano Pilati, Serhat Isik, and Benjamin Huseby, the duo behind Berlin-based label GmbH.
While segregation raged back home in the U.S. in the 1950s, Black artists and creatives like writer James Baldwin and jazz trumpeter Miles Davis were celebrated abroad.
While British jazz musician Cktrl played a moody live performance, models walked out in high-low combinations reminiscent of French craftsmanship and American staples: tailored wool overcoats paired with slouchy cashmere jogging pants, and suits made from lightweight technical fabrics modeled after workwear.
Fashion editors mobbed the models standing on podiums after the presentation ended. For the capsule collection, Jones said he wanted to stage a spinoff event.