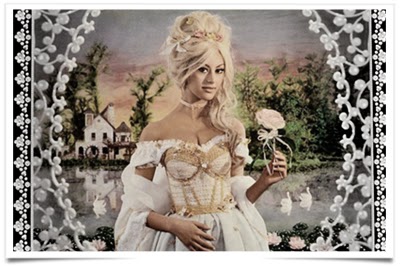 Ex-call girl Zahia Dehar poses as Marie-Antoinette for Pierre & Gilles for part of their new installation at the Gobelins gallery. Some have called it vulgar, other think it costs too much (35.000€ / £29,000 / $48,000), but it's here – Pierre & Gilles have set up their installation in a room transformed into what seems like a disco party at Marie-Antoinette's house, replete with Zahia portrait, overturned chair and cuddly toy rats.
You can check it out as part of the exhibition The Gobelins in the Enlightenment – A golden age of the Royal Manufactory. And if you're fans of Pierre & Gilles (or Zahia for that matter), you may like to know that their new exhibition has just started at the Templon gallery (running until 31st May 2014) with another super portait of their favourite lady.
Finally, does she really need so much consideration?