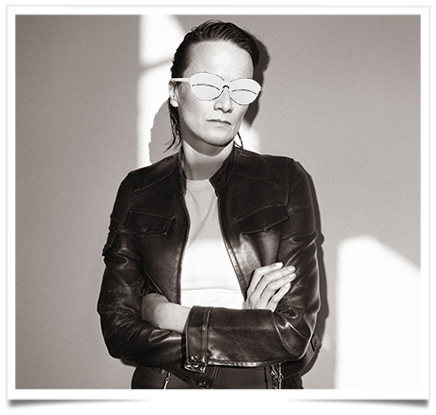 Courrèges on Wednesday named Yolanda Zobel artistic director of the house, effective Feb. 26. The daughter of a German jewelry designer with a résumé that includes Armani, Acne Studios, Jil Sander, and Chloé has been named the artistic director of Courrèges.
The announcement came some seven months after the French fashion label parted ways with design duo Sébastien Meyer and Arnaud Vaillant, who were with Courrèges for two years. They were the first official designers at the helm of the brand since Space Age designer André Courrèges and his wife and creative partner Coqueline sold the company in 2011.
"I am deeply thrilled, moved, and inspired to be given the opportunity to create a new Courrèges!" said Zobel in a release.
Despite getting off to a promising start, the modern, retro-futurist, conceptual vision of the creative pair from smart designs focused on core Courrèges essentials to presentations on giant video screens and advertising campaigns based on patterns of signature garments failed to translate into sales for the label.