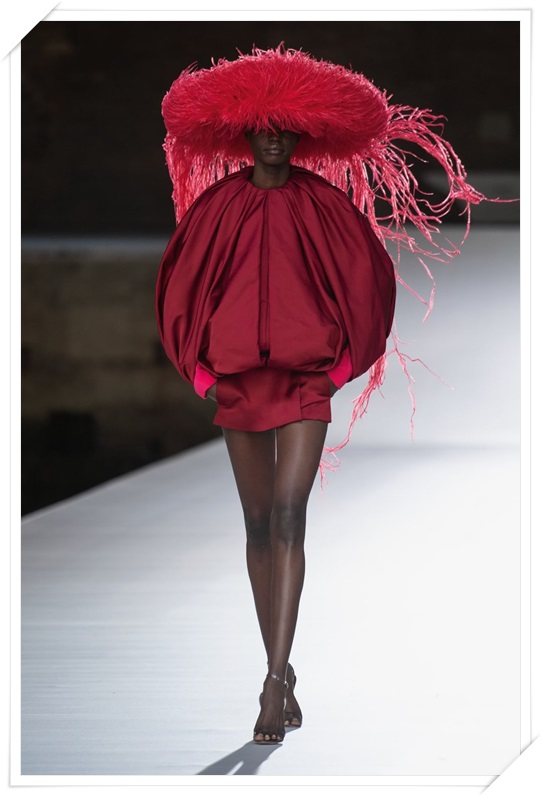 Fashion is not art," believes Valentino's creative director Pierpaolo Piccioli. "Fashion always has a practical scope while art is an end in itself." Ateliers couture collection shown in Venice on Thursday, as 22 out of the 82 designs on the runway.
Andrea Respino inspired a stunning intarsia coat almost trompe l'oeil, said Piccioli made of 150 different swatches of fabrics, from satin to taffeta, laminated and sequined. One could catch glimpses of the painting on the front of the garment, while the back was conceived with the help of Respino, responding with his own creativity to the design.
Another standout was a long, glittering sequined slipdress worn under a floor-length, taffeta bouillonné cape with a pattern reminiscent of poetic images of the moon reflected on a lake by Chinese art curator and photographer Rui Wu.
Fashion and art are creative practices that respond to different purposes one linked to the body and movement, the other completely free from constraints of sorts which nevertheless find a conjunction in the atelier: the place of making, of thinking with the hands, of translating a desire, an idea, a sensation into a tangible object.
The sun setting on the sea, singer and songwriter Cosima performing live and a striking group of grand ballgowns closing the show made for a theatrical experience and it's safe to say nobody was missing being glued to a screen.