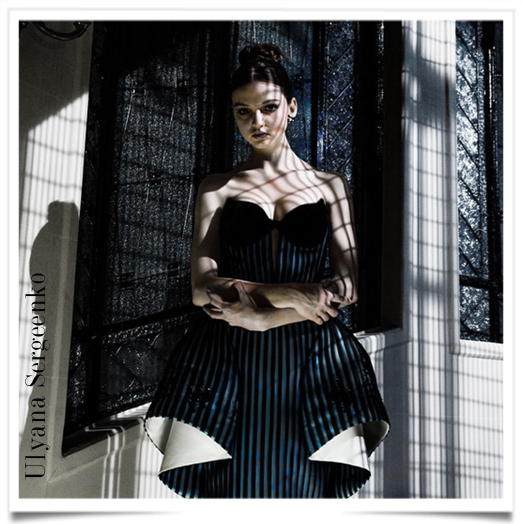 The former model went through studying philosophy, launched its own brand in 2011 and installed her fashion house in Moscow.
She has developed a sophisticated Haute Couture style though quite retro. She probably is the most promising Russian fashion designer. Her origins are her trademark. She draws her inspiration from the russian culture, mixing ancestral traditions and the newest inspirations from Soviet Union, which sweetened her childhood with at the forefront the influence of her grandmother who was recognised for her very occidental glamourous chic style.
She rewrites through his creations, the great Russian history highlighting the outstanding work of the craftpeople of the region as well as the disappearing traditional skills and know-how.
The company  is closely focused on the Haute Couture activity which has been increasing from 5 to over 100 employees in a few years whereas many celebrities from Natalia Vodianova to Dita von Teese have been seduced by the dresses of the house.