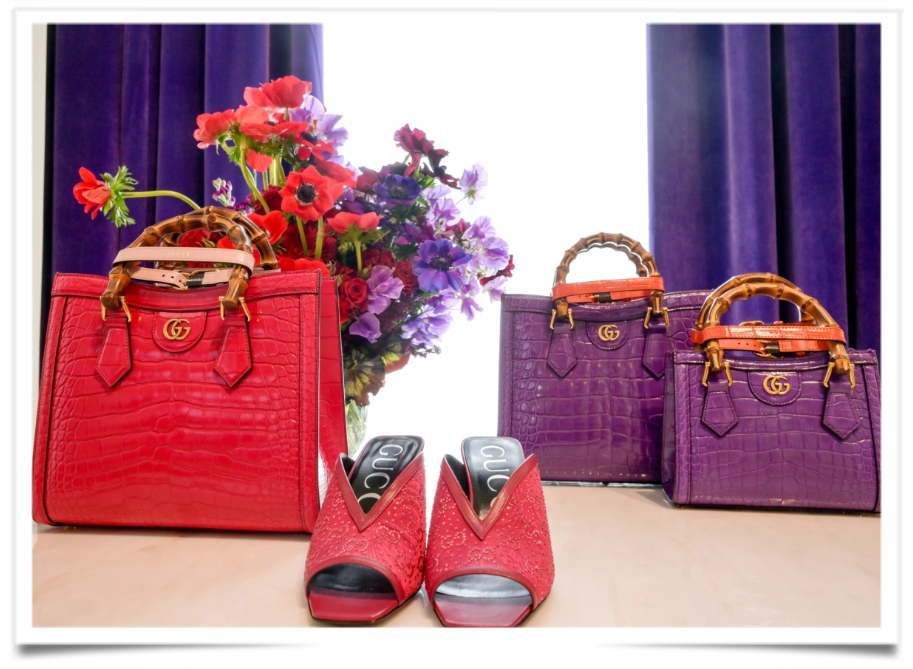 Gucci has launched its first luxury salon boutique concept in Los Angeles. The 4,380-square-foot space is located on the prime corner of Melrose Place and Melrose Avenue, in an ivy-covered building that was occupied for years by Marc Jacobs.
Gucci's gigantic billboard at the top allows the brand to be visible to anyone who passes by. But the Gucci salon is not open to everyone, it is reserved for the most prestigious clients and only by appointment. Poor guy with only 2 million dollars in his bank account can't afford it.
While the word salon is a French word, it has an Italian meaning that dates back to the 18th century, a Florentine idea, in fact, from the Renaissance and the Medici court, a gathering of interesting people with a passion for beauty. Florentine for fashion makes sense.
The L.A. Salon is surrounded by tinted glass so that customers can see out, but prying eyes can't get inside, a sort of peep show for the rich and remembering Paris Texas.
The couture-like Salon collection includes a kimono dress reminiscent of Gloria Swanson in Sunset Boulevard, tweed suits over-embellished with crystals, dramatic capes and velvet suits.
The shelves can be easily removed, so the store can also be reconfigured as a fine jewelry or watch salon, a private party for quality people only from Europe.
Nineteenth-century lacquered Chinese chests are filled with fine jewelry, including diamond, emerald and sapphire necklaces and cuffs, this for the future Chinese invasion, but that is another story.