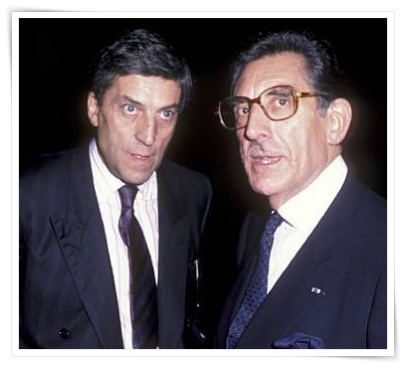 Nino Cerruti died on Saturday at the age of 91 following complications from a surgery, Cerruti, who was born in Biella, one of Italy's main textile hubs, was a key figure in the international fashion industry, well-respected and known for his elegance, kindness and courtesy.
The world looses a man of talent, an extraordinary designer, a visionary ahead of his time and a great mentor to whom many are indebted. His grandfather had founded a textile mill in Biella in 1881, the Lanificio Fratelli Cerruti. Drawing from his experience in producing excellent fabrics, Cerruti ventured into the production of clothing in the late 1950s.
Over the years, Cerruti offered women's wear and men's wear; the Cerruti 1881 diffusion line; a luxury ready-to-wear collection named Cerruti Arte; Cerruti Jeans; the Cerruti Brothers business collection for men as well as fragrances and accessories. Later the clothing lines were regrouped under the Cerruti 1881 name.
Cerruti was the first to understand the importance of creativity in men's fashion and to give space to a young designer of immense talent such as Giorgio Armani in order to change fashion's criteria. He was one of the first to have such as strong international clout that could be representative in the world of that unique blend of creativity and quality that went on to characterize and still does Italian fashion. Great friend of Jacques Mouclier, princes always recognize each other.