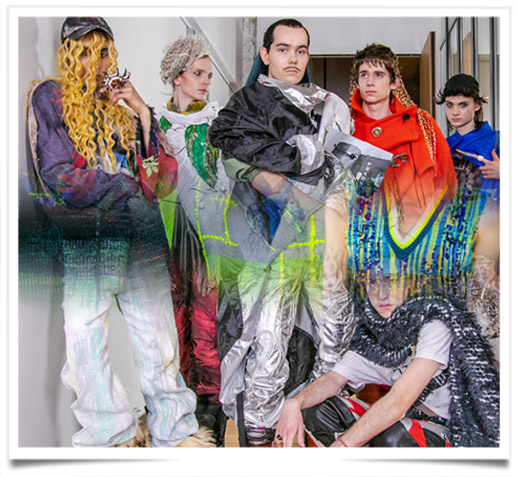 An idea that had been the subject of an article, already 8 years ago in Cana-Luxe.
Congratulation for the excellent presentation of the students' work. The video sells the Fashion industry very well.
Opening slot of Paris Fashion Week would be a dream for many designers, but the first graduates of the brand-new fashion design master's program of the Institut Français de la Mode had to be gently but firmly coaxed into accepting by pascal Marrand, Students who don't want to be mixed up with old fashioned designers.
Opening the Paris calendar was an opportunity they couldn't pass up, for themselves and for the sake of future students, tought the old people of Paris Fashion Week.
This year's graduating class also stood out by their awareness of the challenges that await them, from entering the job market in uncertain times to sustainability and social responsibility. A number of students expressed worries on finding internships, let alone permanent positions. A discounted diploma for a professional life without a job at the end, this is the story of students des Ecoles de la Chambre Syndicale. Continue reading →