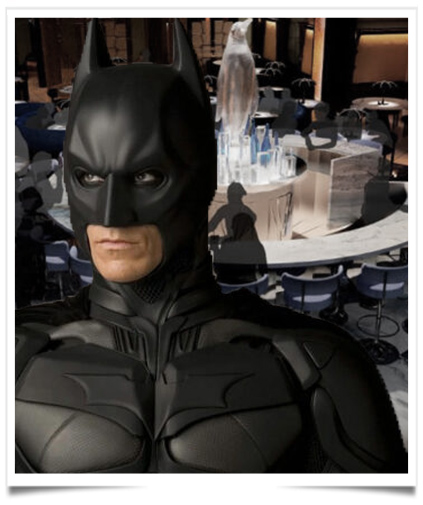 The restaurant, called Park Row, will be located in the heart of London on 77 Brewer Street, near Piccadilly Circus, and is set to open its doors in spring 2020.
Reportedly standing at a whopping 18,000 sq. ft. in size, the restaurant will sit in the basement at the Crown Estate's Grade II-listed venue.
Guests will step down into a room resembling Batman's lair, while the restaurant will boast three bars and five different 'dining environments'.
Prices will average at £45 ($58) per person, and while that may seem a bit pricey, by the look of the pictures it seems totally worth the money.
The restaurant won't only be Batman-inspired, but will have rooms dedicated to other well-known DC characters. Continue reading →