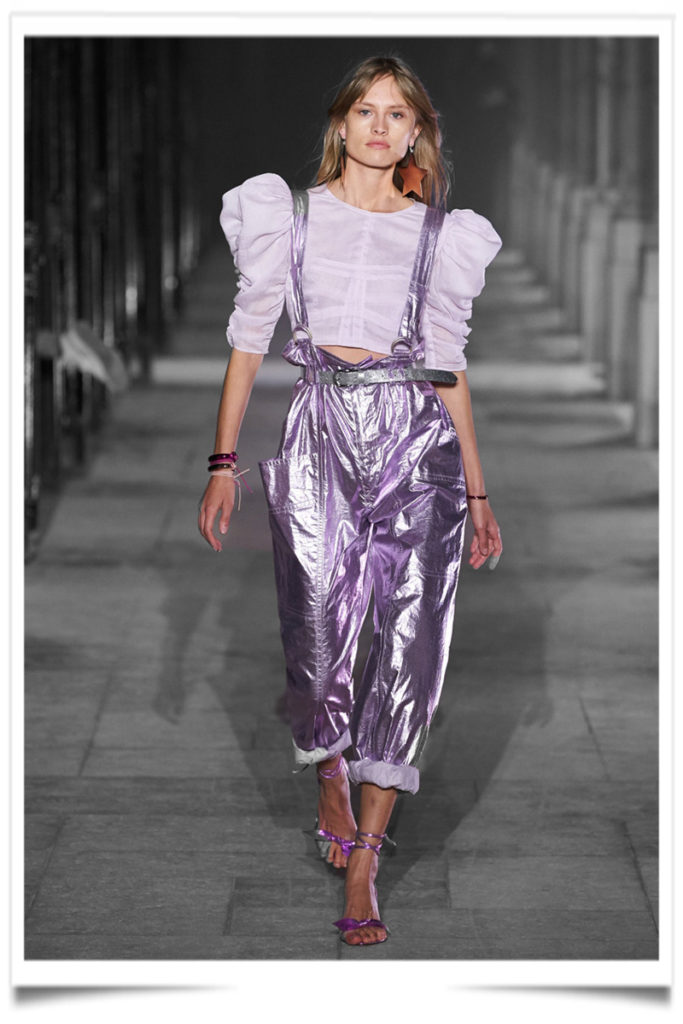 The Isabel Marant catwalk show was singled out for optimism and exuberance both for the dance performance and the clothing.
The fashion crowd knew it would be an unusual Paris Fashion Week, with much of the audience following presentations from screens at home often from different time zones and a cloud of uncertainty hanging over the small number of physical shows. With each day, tensions rose as coronavirus cases mounted in France, prompting stiffer travel rules and tightened security measures from local authorities.
In this environment, what emerged came as a display of resilience. Despite ongoing rumblings of frustration with being anchored at home, buyers expressed extra appreciation for efforts to get the show on the road with more successful endeavors carrying extra resonance.
With everyone out for a pick-me-up, bold expressions of optimism were appreciated. The Isabel Marant catwalk show shot past all others, in buyers' minds, singled out for the vibrant and shimmery clothing as well as the dance performance from (LA)Horde.
"The energy was so fun and vibrant, in contrast to reality. The show was driven by a burning desire to go out and escape, which made you want to invest in every style that walked down the runway,"