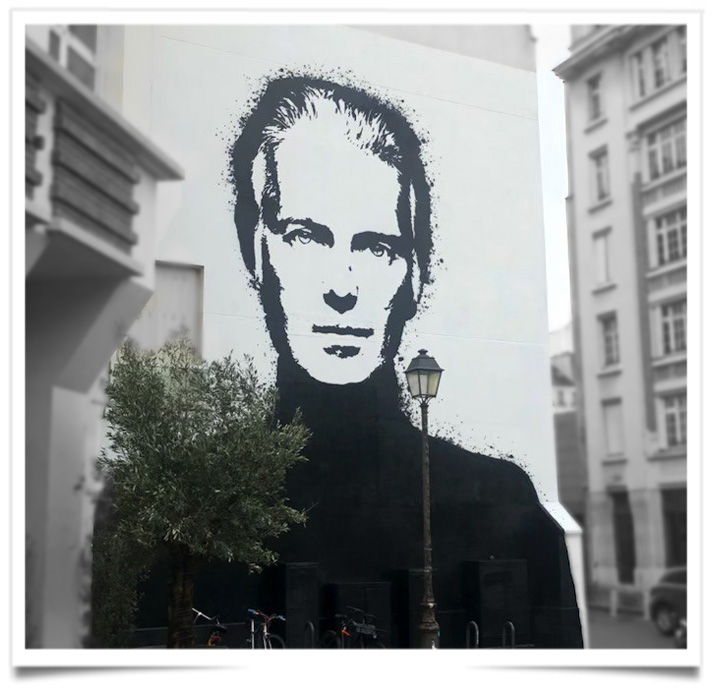 In the Marais district until March 21a fresco of Hubert de Givenchy a supersized portrait of the fashion designer has gone up in Paris' Marais district, three years after the designer's passing.
Givenchy Parfums commissioned the work, which is a modern-day interpretation of a famous photograph of Givenchy by Victor Skrebneski. In black and white, it's made to look like it was created with an airbrush and stencil, street-art style.
The two-story-high fresco, at the intersection of Rue Vieille du Temple and Rue des Quatre-Fils, shows the designer in a black turtleneck gazing outward.