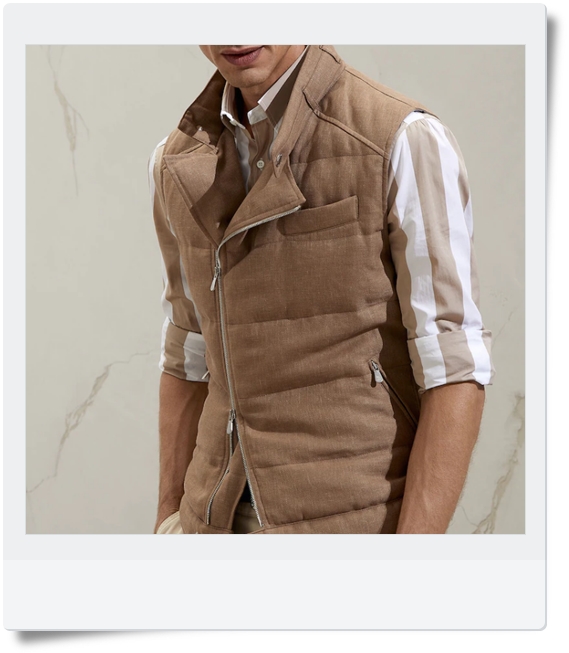 Brunello Cucinelli has long spoken of his admiration for Amazon founder Jeff Bezos, who he has hosted on several occasions to talk about humanity and the future. But who does he admire among his fellow designers?
My favorite designers,  Ralph Lauren , Giorgio Armani and Yohji Yamamoto.
Ralph Lauren tops the list, "a great master, who has created a visual merchandising unique in the world, Cucinelli said of the American designer, whom he met in 2019. He has always been a true, great inspiration for me,Cucinelli said.
Cucinelli described Giorgio Armani as "a genius," and also pointed to Yohji Yamamoto and "his shapes that are the most fascinating that I have ever known," and Chanel.
"You create style through ready-to-wear," continued Cucinelli, whose business mainly relies on apparel, "and I have been inspired by the big names that have a recognizable taste that lasts in time. [King] Edward VIII believed in a certain pleasure in dressing well, and his taste is still recognizable after so many years. Continue reading →