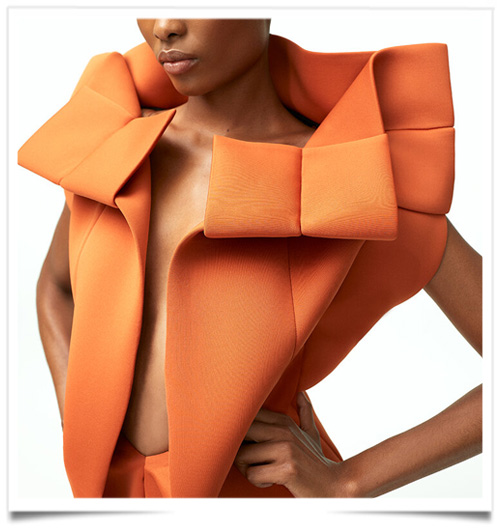 Omar spent his childhood traveling and living throughout Europe. Initially believing that words were the best way to communicate with the world he started studying film but later realized that he could tell more intricate and vibrant stories through fashion. "Clothing is a language within itself," he says. Omar graduated from Parsons School of Design with a degree in fashion. In 2001, he started working for Sonia Rykiel in Paris and became Visual Director for the New York City office. He spent seven years with Madame Rykiel fostering a meaningful relationship with the designer. In 2010, he joined Christian Lacroix and spent two years with the house.
In 2012, the designer established his own fashion house called SUKEINA after his late mother, meaning "bright light." "Light is what reconciles us with the value of everything, and without it, all goes missing," the designer says. Omar's passion for making women look and feel special along with a unique worldview shaped his approach to fashion in a way that is progressive, innovative, and powerful while still elegant.
Beautiful and subtly mysterious, SUKEINA is the tangible expression of an ongoing romance between the concept of femininity and the creative aesthetic of founder/creative director Omar Salam. This 'romance' evolves from a 'language' spoken between exotic fabrics and a gifted talent that seeks less to clothe the physical than it does to translate and visually express the essence of inner beauty and unique spirit that is womanhood. By escaping the conformity of merely making 'clothes for women', what ensues are collections that are beguiling, exotic and transcendent, meticulously detailed yet glamorous in their simplicity. In a word, ethereal.