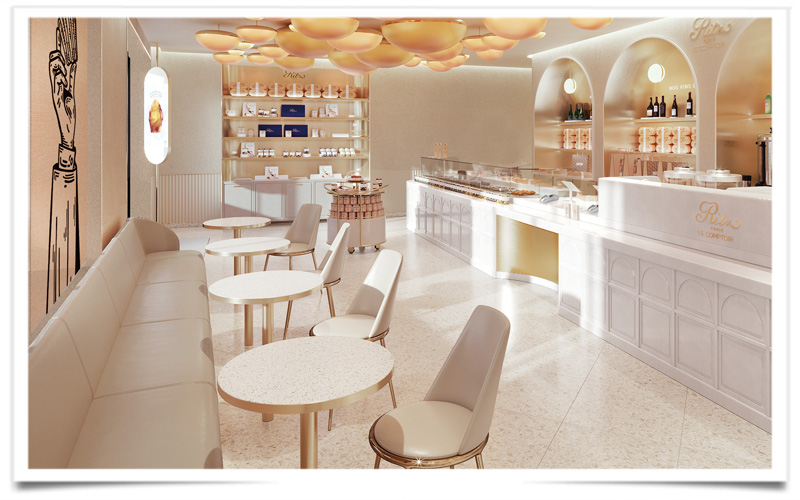 François Perret, head pastry chef at the Ritz Paris, is opening a street-facing shop to make his sweet treats available to a wider audience. The star Perret of the Netflix series "The Chef in a Truck," is bringing his sweet treats to a wider audience with the opening of a street-facing pastry shop at the Ritz hotel in Paris next month.
Wearing a white chef's jacket and a surgical face mask, as he surveyed construction work at Ritz Paris Le Comptoir, the gourmet boutique with a white-and-peach interior that is due to open its doors on June 7 at 38 Rue Cambon, a stone's throw from the historic Chanel flagship.
It marks the first permanent retail outpost for Perret, who joins a thriving and competitive landscape that includes local stars such as Pierre Hermé, Cédric Grolet and Christophe Michalak.
The 750-square-foot boutique will function on a click-and-collect basis to limit waste and avoid disappointment. In addition to fresh produce, it will feature a gift store with items like dessert wines and cake-scented candles.
Voted Best Restaurant Pastry Chef in 2019 by Grandes Tables du Monde, an organization grouping the world's best restaurants, Perret has been head pastry chef at the Ritz since 2015. He's made a name for himself with his clever trompe-l'oeil desserts based on classics like marble cake and madeleines, detailed in his cookbook.