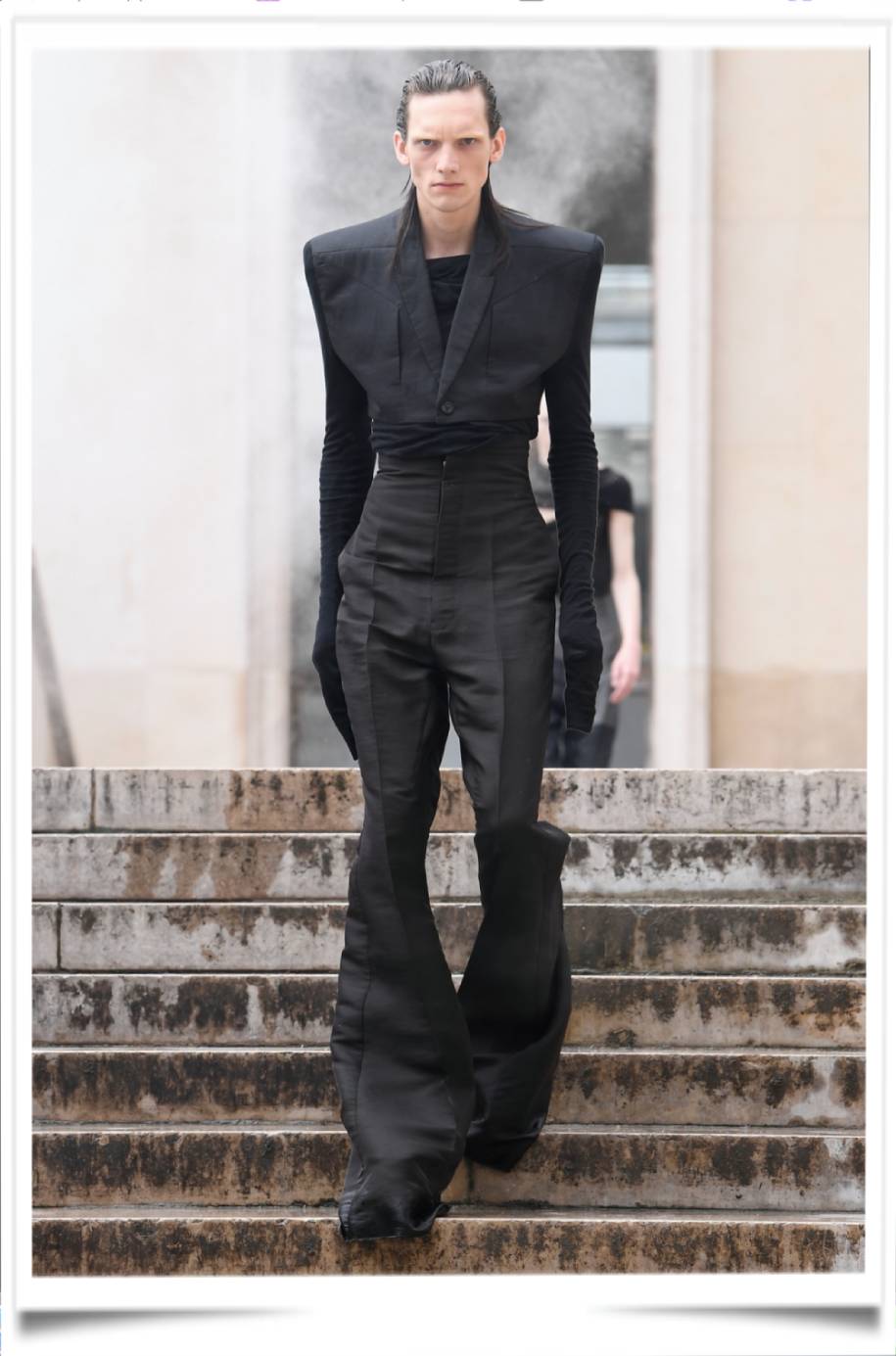 There are times when Rick Owens wears colors other than black, no way! Owens opted for black for his spring 2024 collection.
He opened the show with flared pants with high, cinched waists, giving the appearance of endless legs not seen since the modeling heyday of Nadja Auermann. Owens created small tops in silk or leather wrapped around the shoulders and chest.
In the parvis of the Palais de Tokyo, Owens' favorite venue in June, colored smoke exploded from metal rigs plopped in the reflecting pool and presented these elongated, almost alien silhouettes. As a result of the forecast rain, bits of ash drifted down over downwind audience members.
After that, the volumes started increasing, first with strange little smoke stacks protruding from the shoulders, then widening out to the linebacker proportions Owens pioneered, here in featherlight, mille-feuille constructions.
A lustrous habotai silk, which is more commonly used for linings, was featured in billowing shirts, tunics, parkas, and robes. Radical boots resembling pneumatic walking braces were worn by many models