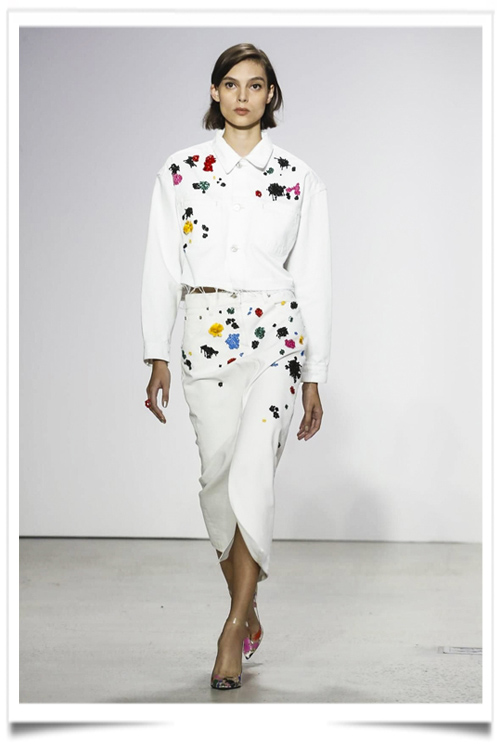 For their second runway collection, the two designers Laura Kim and Fernando Garcia wanted to pay tribute to Oscar de La Renta, the house founder.
Tachism or not, derived from the French word tache, stain) is a French style of abstract painting popular in the 1940s and 1950s. The term is said to have been first used with regards to the movement in 1951 It is often considered to be the European equivalent to abstract expressionism, although there are stylistic differences (American abstract expressionism tended to be more "aggressively raw" than tachism) that is the choice of Laura and Fernando.
They already developed a new logo replacing the original, signature. With this two designers, Oscar de la Renta is entering a new era of street wear and commonplace style. Welcome in a trivial and noising fashion world.
Anonymode