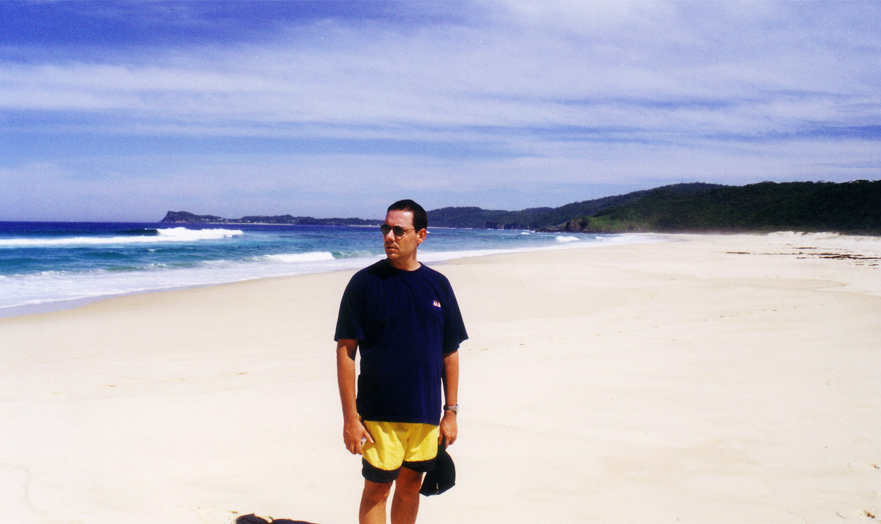 My soul has become dark where the sun doesn't really go down anymore. Sometimes I start dreaming of this beach at the end of the world with my beautiful one, the one whose skin is as blonde as wheat, who followed me to the end of the earth. I am in that country of the long white clouds with this vision which is that to discover a wild ground, dominated by the blue color and where the so hot and so dangerous sun dries our skin. A new yellow, luminous and deep, for a beach along the coast that seems to extend to infinity. A wild and mysterious land, and when Kate slips a tiare flower in her hair, I feel like the first man on earth discovering the first woman.
We were alone in a vastness four hundred kilometers away from everything, and the heat helped us to go swimming. Surprised by the companions who came to assist us, leaping out of the water, splashing and juggling with the waves without ever touching us.
They are called Flipper, for us Europeans, and like a circle of happiness, they danced around us, brushing against us and playing with the waves that were pushing us more than necessary. They were there to tell us that we were part of the big family of mammals. An unforgettable day where dolphins were watching over our swim on a beach where we learned, long after, that it was forbidden to swim because it was too dangerous due to its millennial currents, but, that day, our guardian angels were called dolphins.
FM