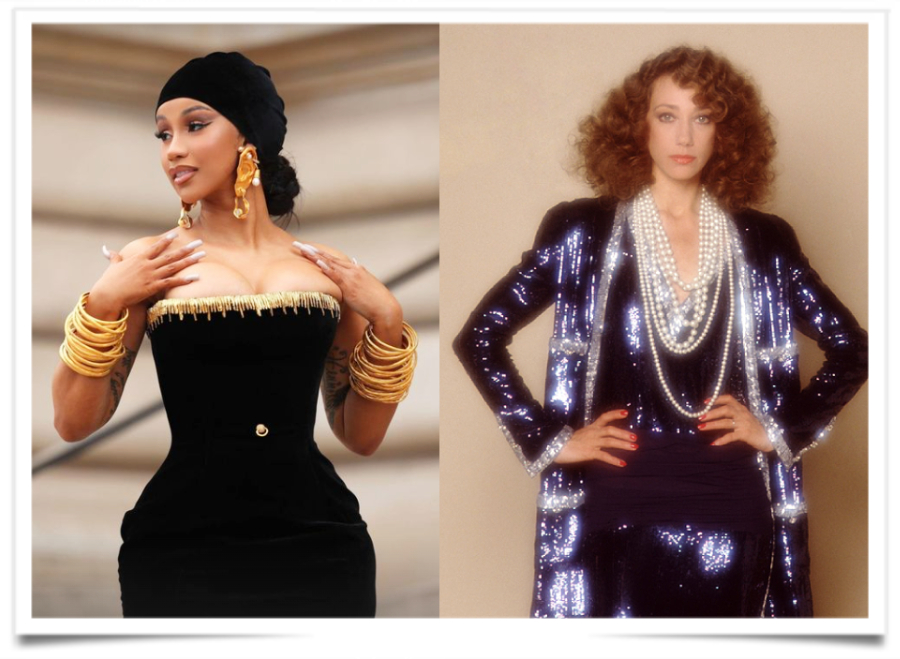 So here's a real ampoule couture metaphorizer arriving like a cynical "Shein" to activate his obscene, blasphemous needle spear as an outward sign of weakness. A runt who relieves himself at the foot of K2, to drown an angel in the lewd sludge of supermarket bimbos.
Cardi B made her dramatic entrance in a velvet gown that she declared "beautiful, amazing." Normal is the only fashion word she knows.

What the hell! Let yourself be carried away by Catherine de Médicis and Marisa Berenson! There's plenty of room to express yourself. Don't you think? This is the Grand Palais, so live up to it, or go back to Texas to admire the distinguished Texan women who, I'm sure, will adore these colorful pieces of rag that seduced your South American ancestors, who end up dying of smallpox.
The giant wings were less shocking than last season's hyper-realistic animal-themed pieces at Schiaparelli. The cape was constructed of layered wool tufts to amplify the volume and was faux without doubt.