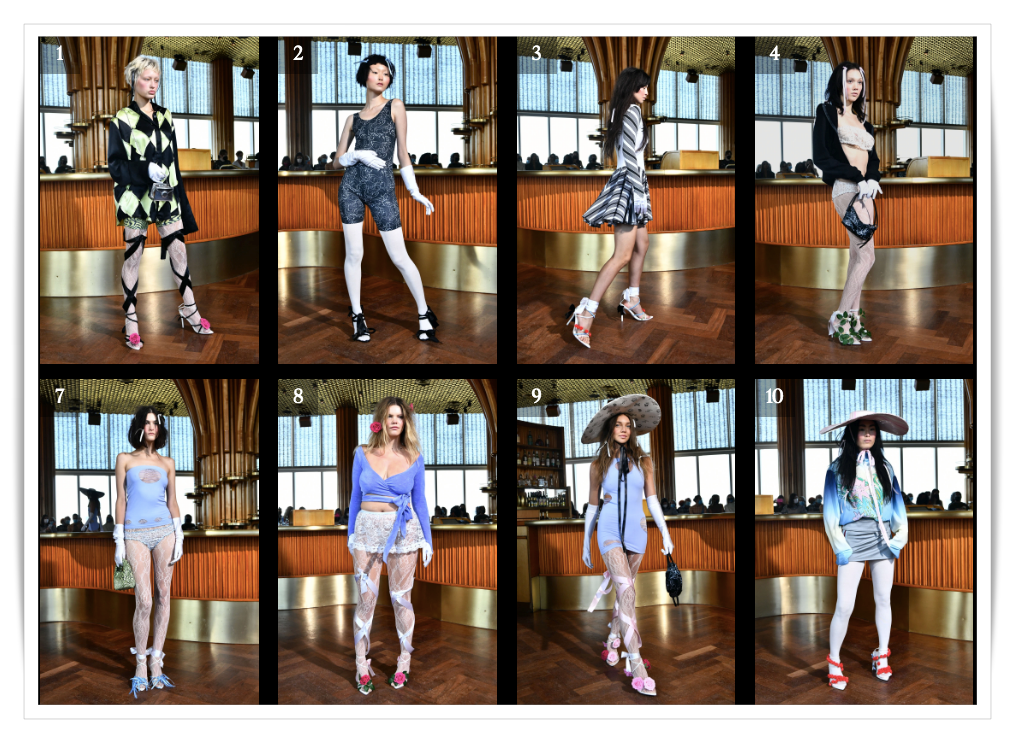 We are in the midst of a innerwear-as-outerwear, shorter-tighter, fetish-fashion moment the likes of which we haven't seen since the '90s. Making her New York Fashion Week debut Saturday morning at the Boom Boom Room, fittingly, Los Angeles-based Maisie Wilen designer Maisie Schloss was here for it.
On the runway, Schloss' jersey sets cropped tops and bike shorts, leggings and turtlenecks as well as minidresses, all came in candy colors with circular or heart-shaped cutouts, and were styled with lace stockings and heels with ribbon tied up the leg.
Nowadays model casting is part of a designer's brand statement, and the Kanye West-backed Schloss had all genders, sizes and abilities. It was great to see this approach from someone new to the runway, right from the start.